To install the iPad application version of NuORDER 4.0 please go to the Apple App Store.
Here you will be able to search for the app by typing in 'NuORDER 4.0' After installing you are able to log in using the same credentials as you would on the web.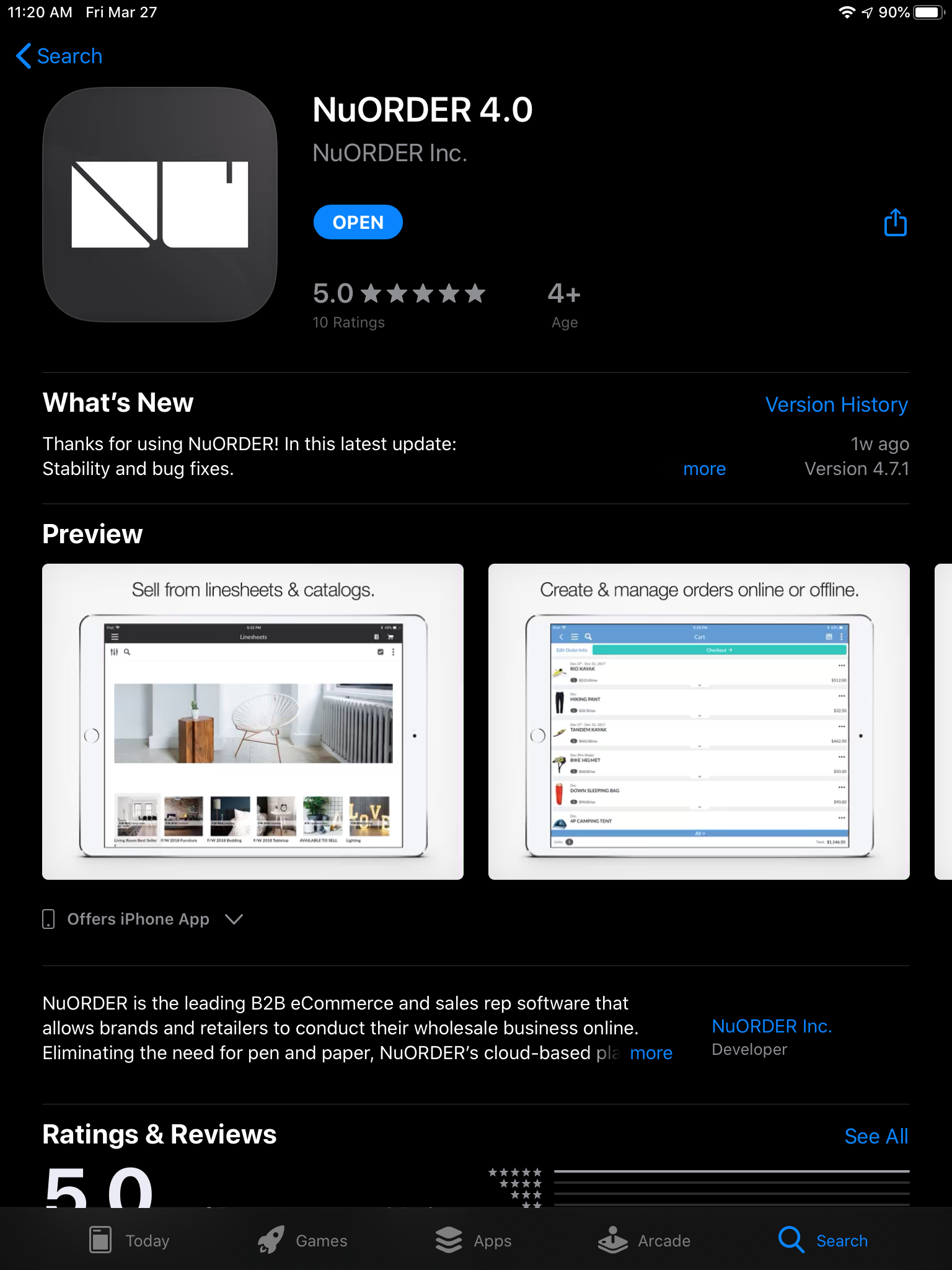 Updates will appear frequently in the app store as well make sure to always be operating on the newest update to ensure the best quality is achieved.
Note: The NuORDER 4.0 app has a white logo and black background. The previous NuORDER 2.0 and the NuORDER 3.0 App are no longer supported or available for download from the App store.
_________________________________________________________
Here below is the guide to set automatic download on your iPHONE or iPAD:
Tap Settings > [your name] > iTunes & App Store.
Turn on the content that you want to automatically download.
After you turn on Automatic Downloads for your device, all new purchases that you make in the App Store will download automatically to your current device.
If you turn on Updates, any new versions of apps that you currently have on your device automatically download when they're available.
You can turn Automatic Downloads on or off over your cellular network on an iPhone or iPad Wi-Fi + Cellular. Go to Settings > [your name] > iTunes & App Store and turn Use Cellular Data on or off.