In the Media tab, you can easily provide ZIP files of assets for your users to download. This is a great feature for providing lookbooks and catalogs to your buyers, as well as hi-res imagery packs or product knowledge kits.
To set this up:
Log into the Admin section.
In the Imagery & Media Section, go to Media Management.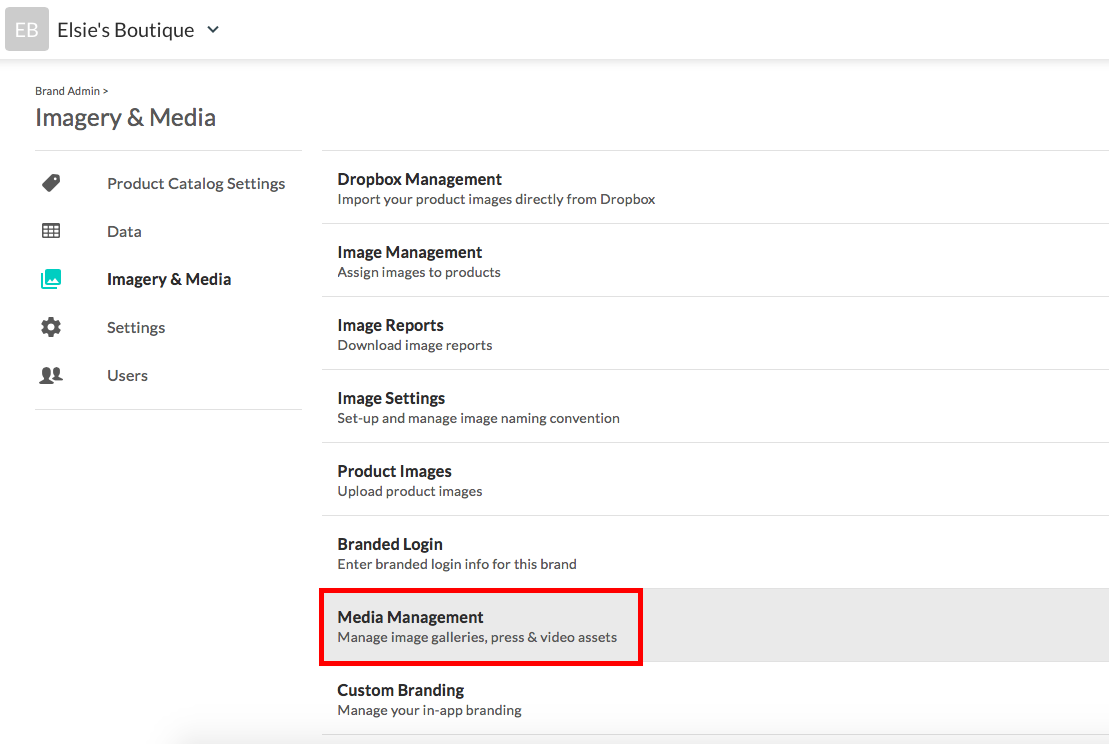 Click on "Assets" and then select "Add New Asset".

Assets must be added in a zip file format no larger than 60 MB per section. Make sure that a title and a description is added to the information.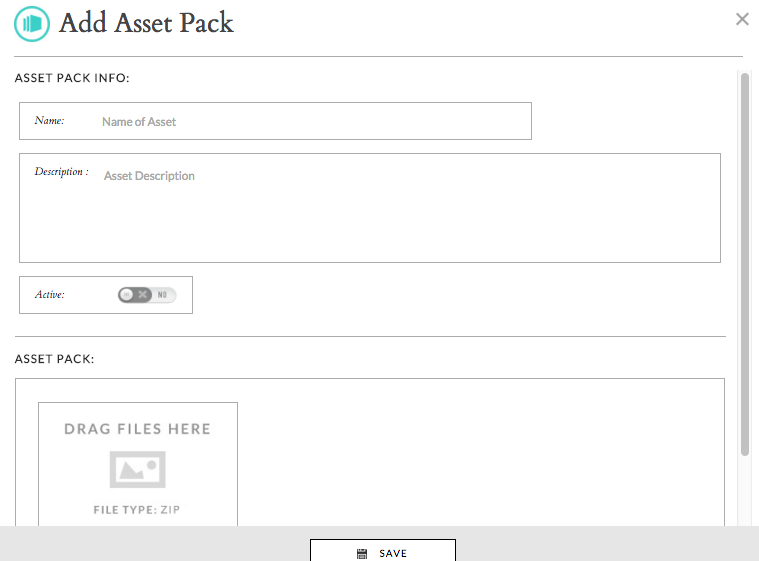 In the asset pack section, make sure that you drop and drag the file. You will see the file in your assets section after it's successfully uploaded. 
Remember to set the asset to "Active" when you are ready to publish it to your users.
Note: All users (internal + customers) will be able to view and download Assets.