You can refund a transaction that is less than 90 days old directly in NuORDER.
1) Go the Orders Page and click on the Payments ($) icon

2) Click "REFUND" next to the payment you wish to refund

3) Enter the Amount you would like to refund.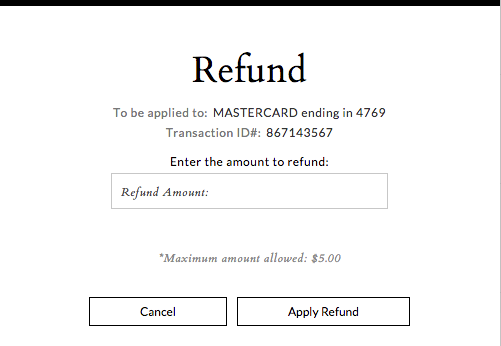 Important notes about refunds
The maximum amount you can refund is the amount of the original charge
The minimum amount you can refund is $1.00
The maximum amount for a partial refund is $5,000. If you need to issue a larger partial refund, you can issue multiple refunds of less than $5,000.