Buyers will have a new option to copy an existing order and reorder from it. From the orders tab, buyers can click on the "Re-order" button.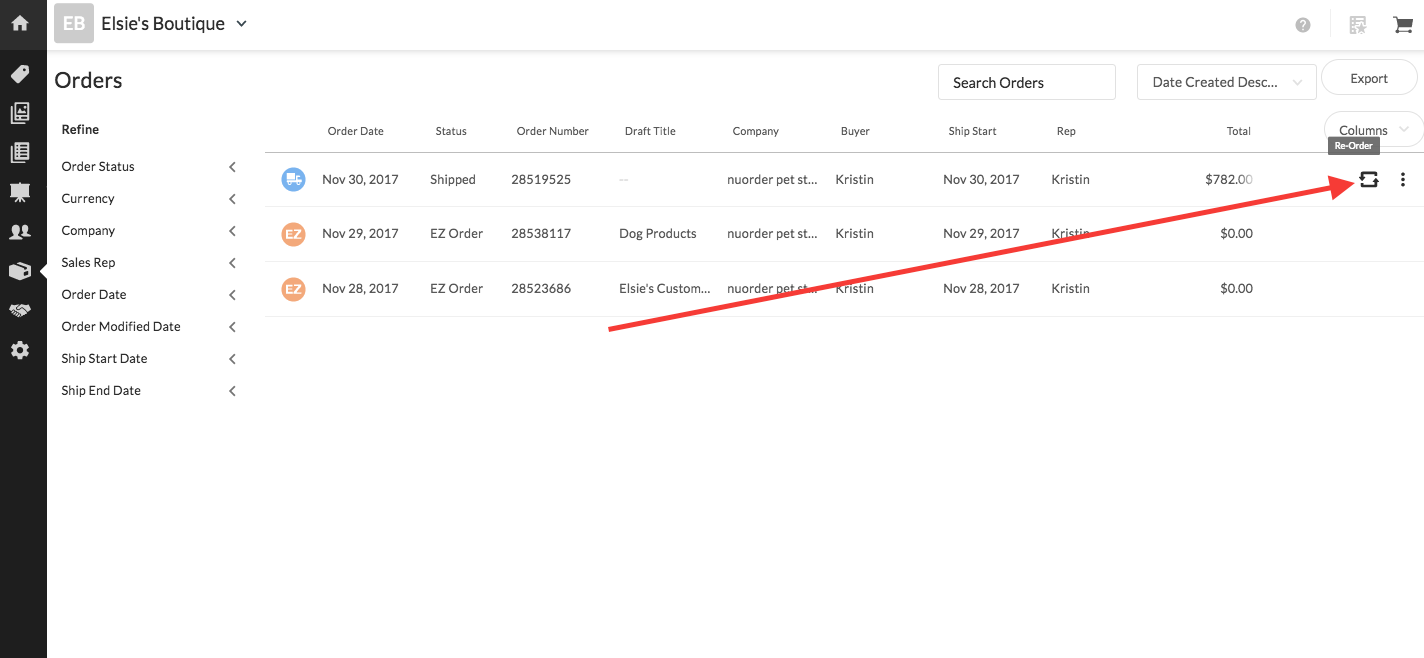 After selecting "Re-order", you'll see a pop up letting you know any items previously in your working order will be cleared. It will not clear your placed order.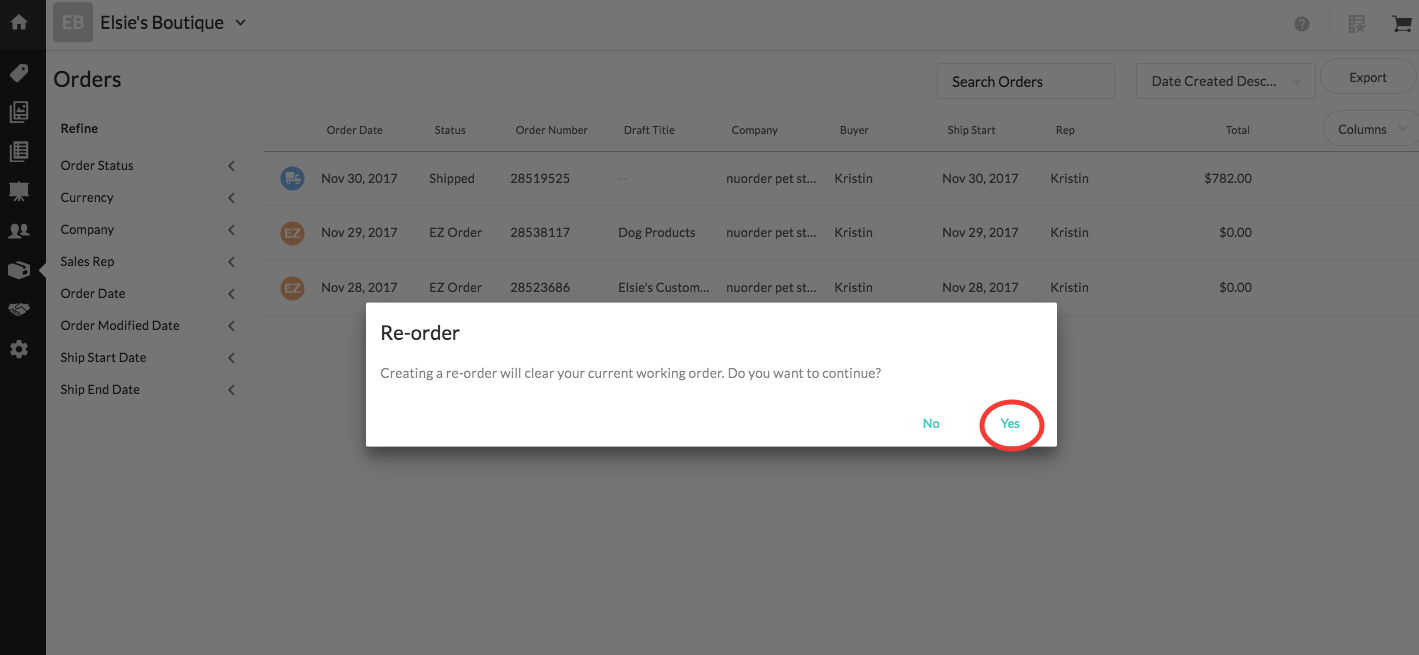 You will then see a copy of your order in your working order. You can make changes and submit as a new re-order. This will not make any changes to your previous order.