The Orders Tab
 This is the screen you will see when accessing your orders: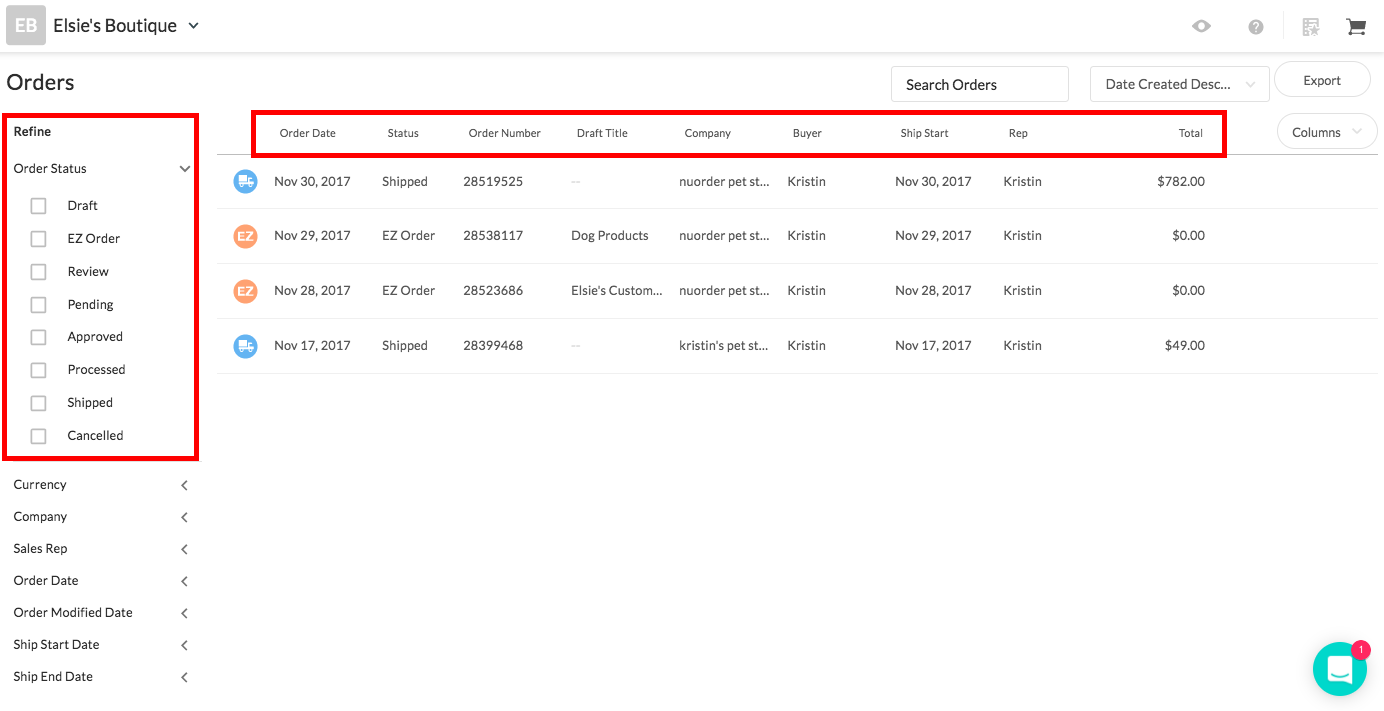 *Please keep in mind that brand preferences dictate how the Orders tab is used. For example, some brands do not update the Orders tab throughout the entire ordering process. 
Order Statuses: 
You'll notice your orders are organized by status on the left side of the window.
EZ Orders
Draft
Review
Pending
 Approved
 Processed 
 Shipped
Cancelled 
FILTERS:
Company- Choose which company you would like to order for. 
Sales Rep- Choose your Sales Rep.
Date- Choose between All Dates, Order Date, Order Modified Date, Start Ship and End Ship Dates.
Search: 
Search your past orders by order number using the Search Bar.
Actions: 
Click on the arrow located to the far right of each order to view options. When applicable, icons will appear here to:
Delete the order
Copy the order
Download Order XLS
Download a PDF 
 Open the order to EDIT
Export:
Download a CSV of the orders in your current view (including line item data) for back of house use.