Order spreadsheets can be exported from or imported directly to the working order.
To Export the Working Order, just click on the EXPORT.XLS button in the bottom left-hand corner of the Working Order. You can then select your preferred format from the pop-up menu that appears.
If no items are in your order currently, then a blank template will be exported for you to work off of.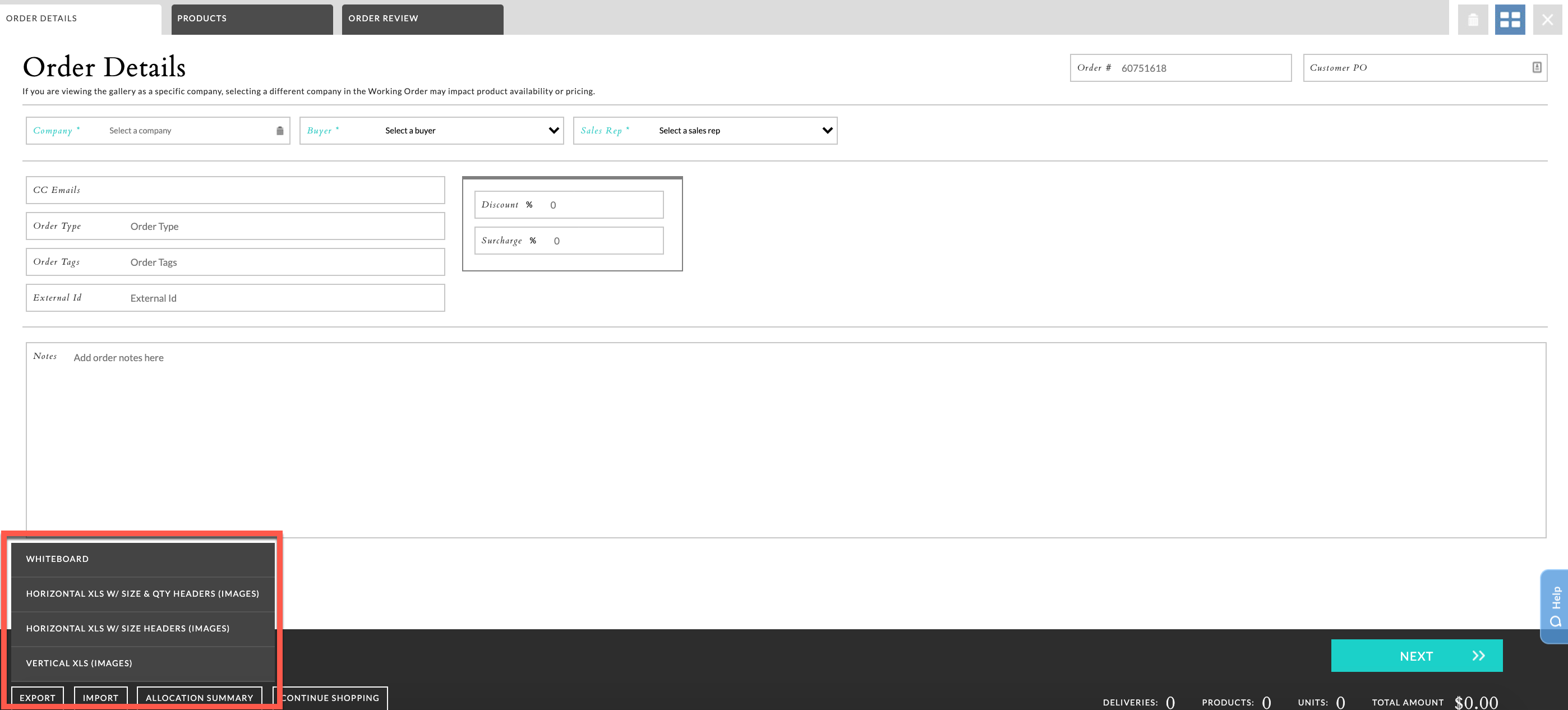 If you'd like to Import a spreadsheet, just click on the IMPORT .XLS button.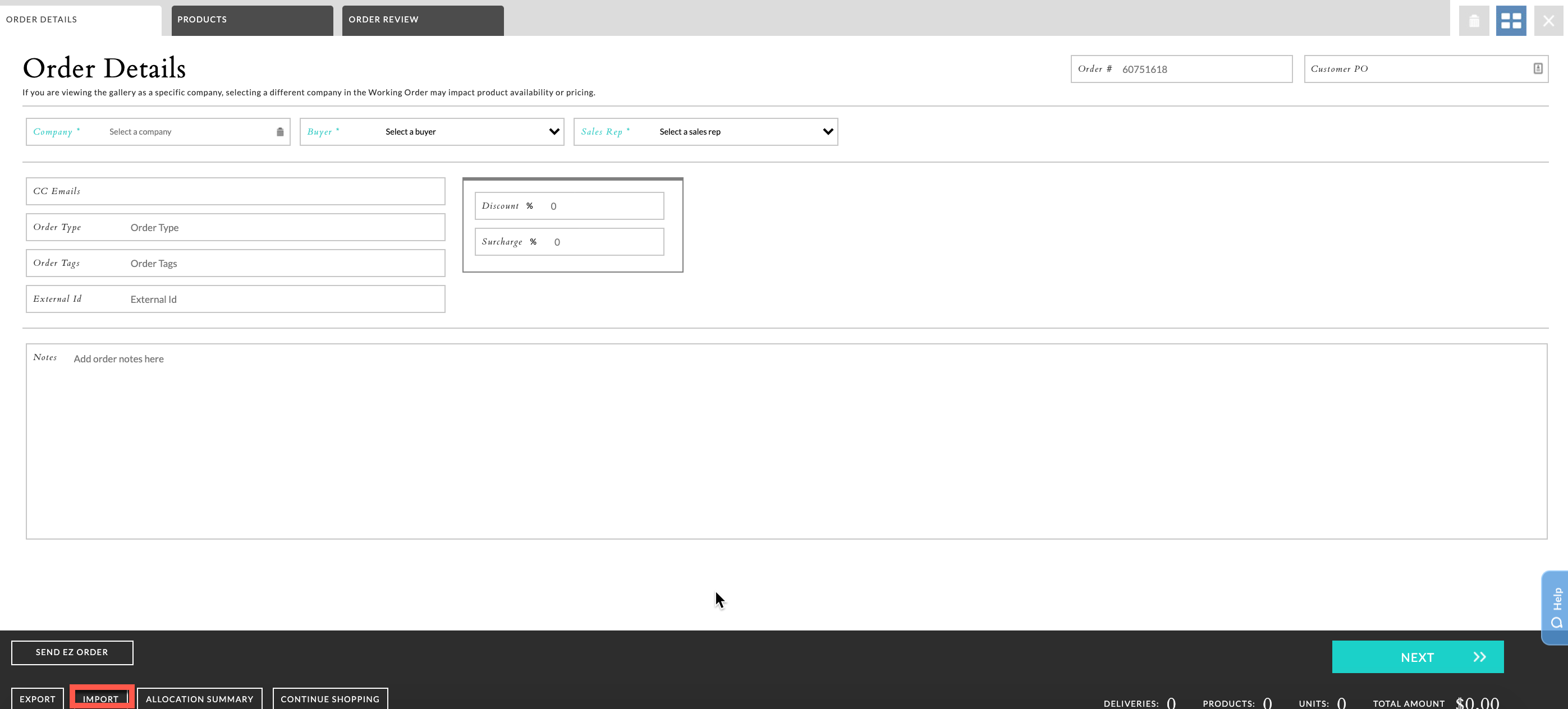 You'll be taken to an Upload prompt, where you can Drag-and-Drop your file to import it.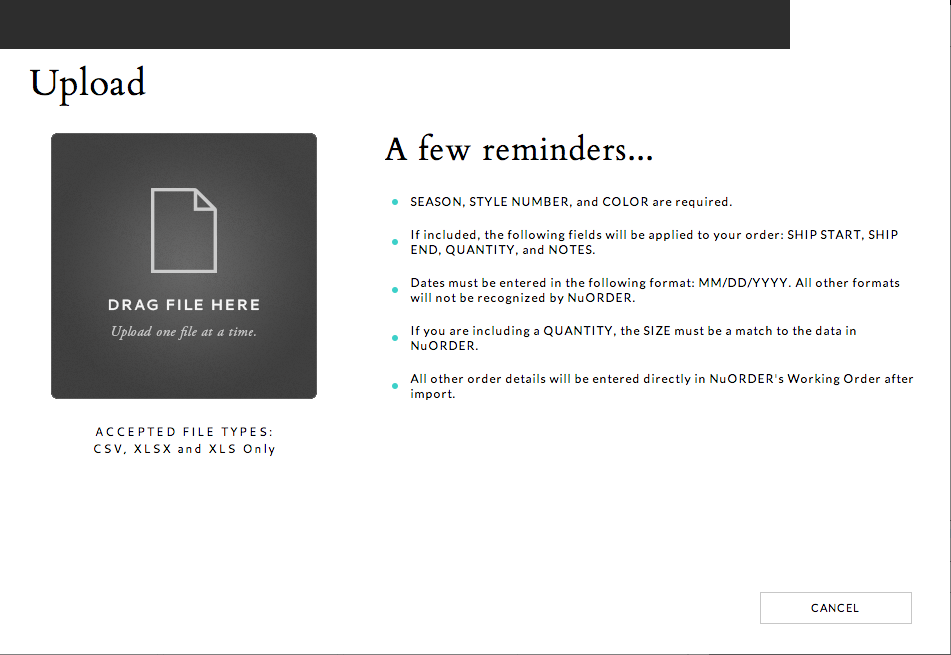 If you would like the upload to ignore products with no quantity in the upload, then you may turn on this setting below.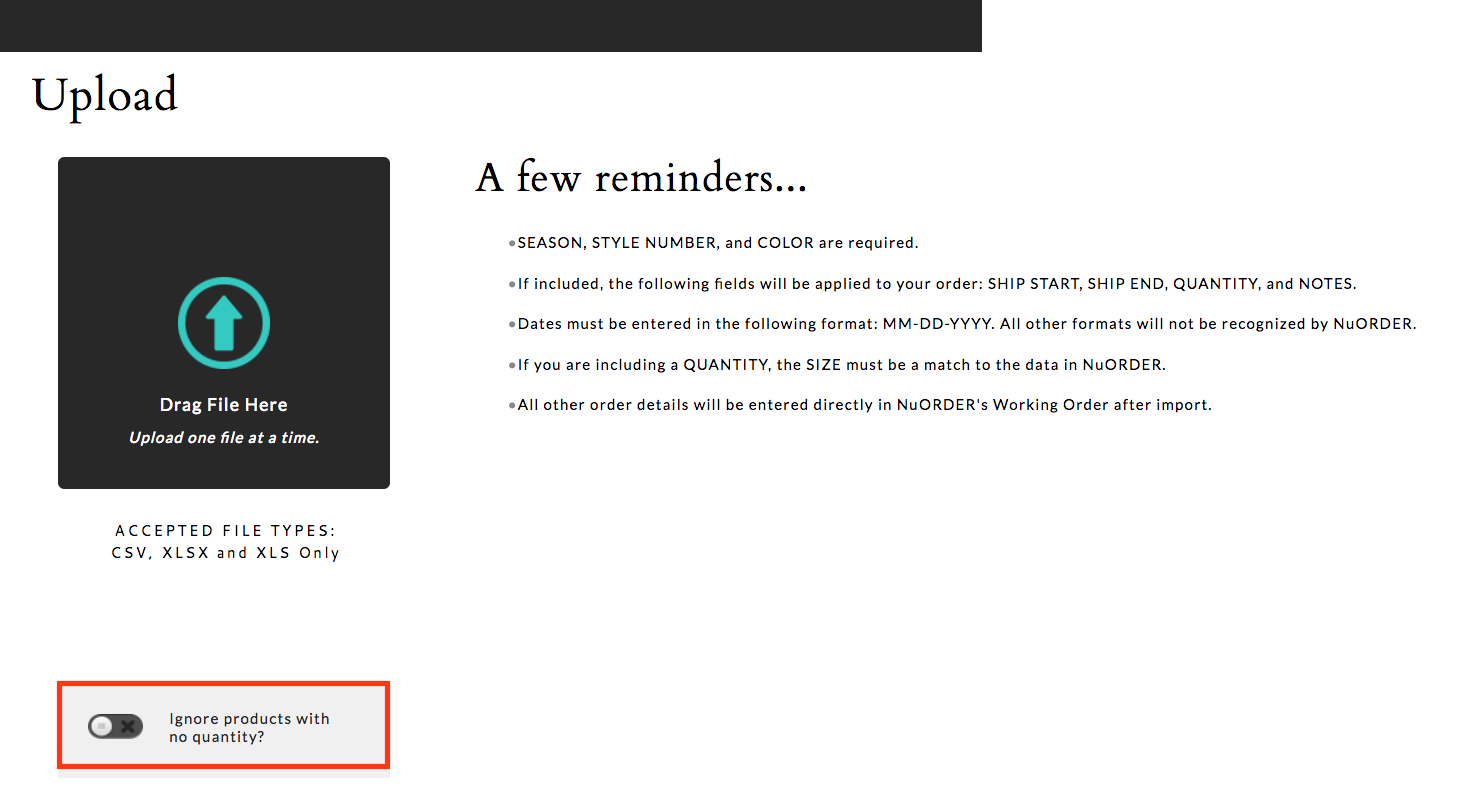 Some things to keep in mind:
SEASON, STYLE NUMBER, and COLOR are required.
If included, the following fields will be applied to your order: SHIP START, SHIP END, QUANTITY, and NOTES.
Dates must be entered in the following format: MM/DD/YYYY. All other formats will not be recognized by NuORDER.
If you are including a QUANTITY, the SIZE must be a match to the data in NuORDER.
All other order details will be entered directly in NuORDER's Working Order after import.