You can import your order by uploading an order export template or by importing your custom spreadsheet directly to a working order.
Exporting an order spreadsheet
To export a Working Order, just click on the Export button in the bottom left-hand corner of your Working Order. You can then select your preferred format from the pop-up menu that appears.
If no items are in your order currently, then a blank template will be exported for you to work off of.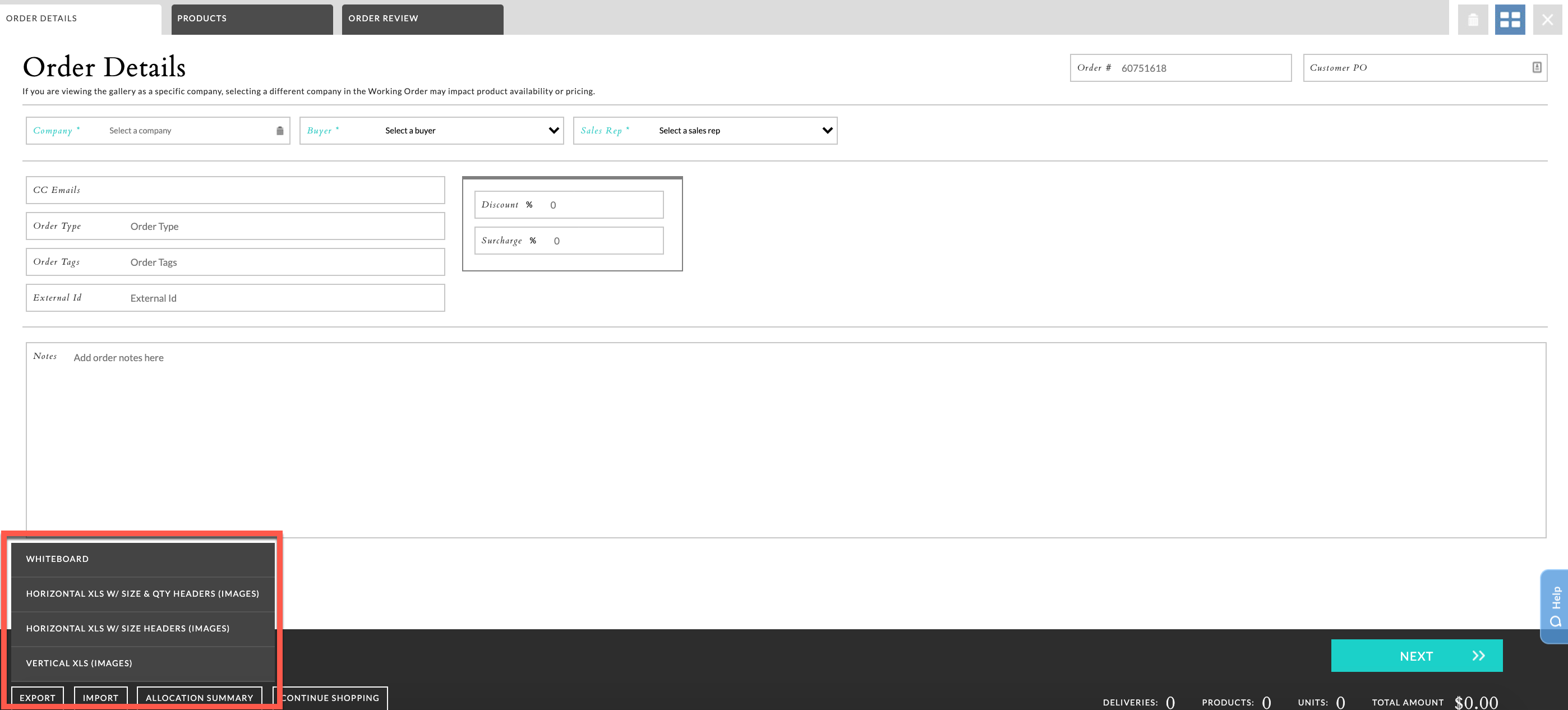 Importing an order spreadsheet
To Import a spreadsheet, just click on the Import button.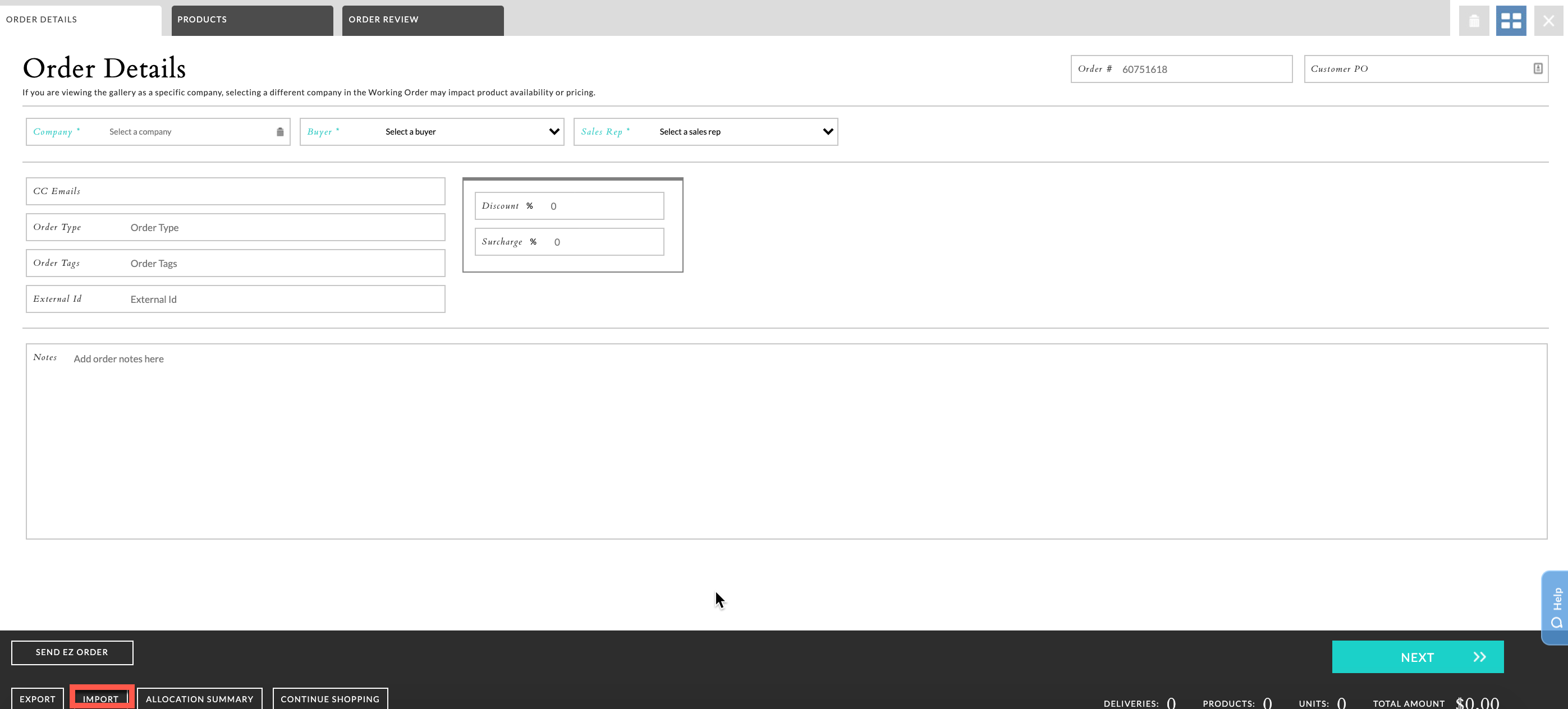 You'll be taken to an Upload prompt, where you can Drag-and-Drop your file to import. All product templates are listed here, with the minimum required fields noted in bold (e.g. UPC, Season/Color/Style Number)
You can upload the exported template, or you can upload your own custom template that includes the minimum required fields.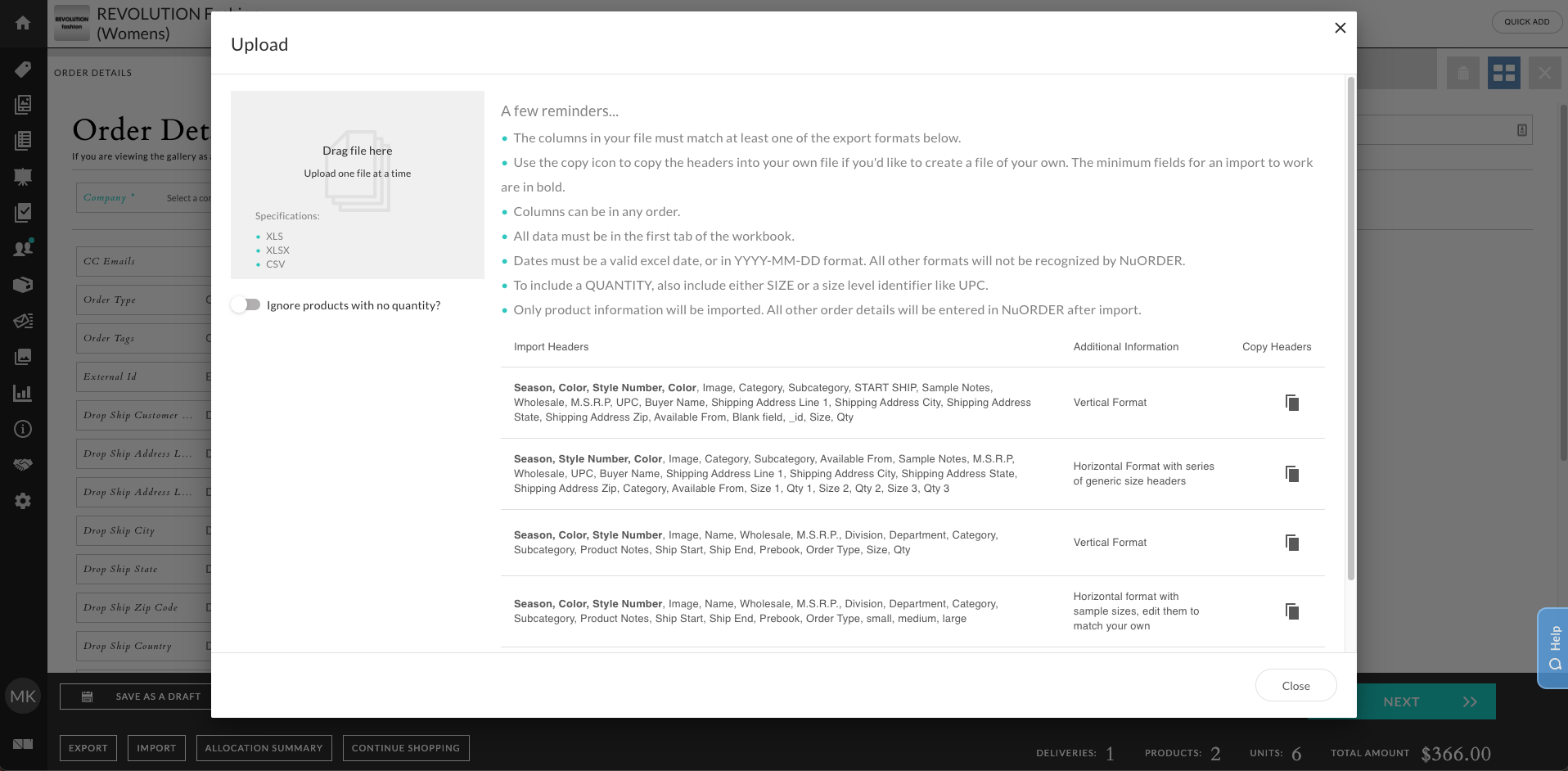 If you would like the upload to ignore products with no quantity in the upload, then you may turn on this setting below.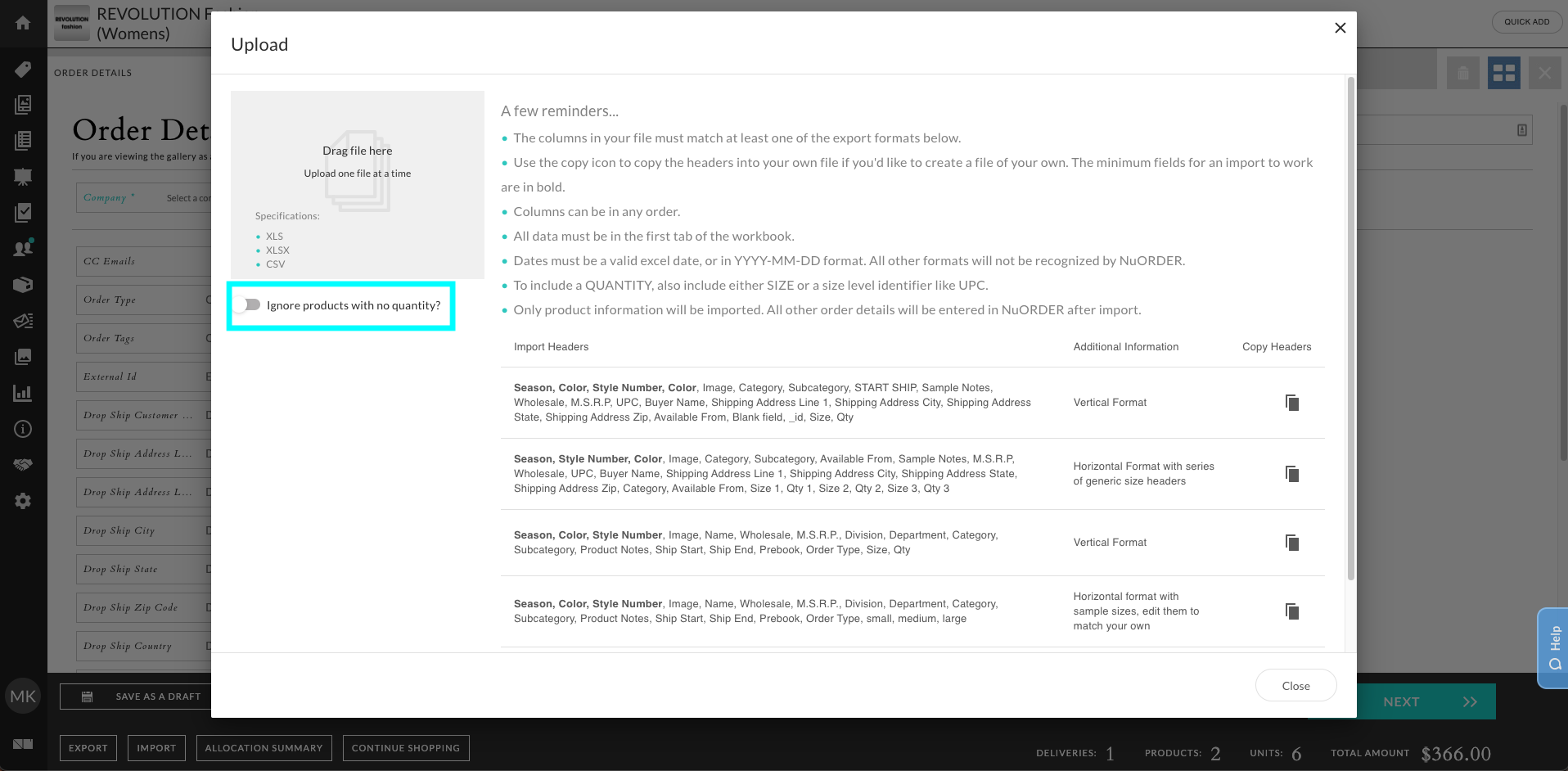 You will receive a message if it was successful or if there were errors when it completes.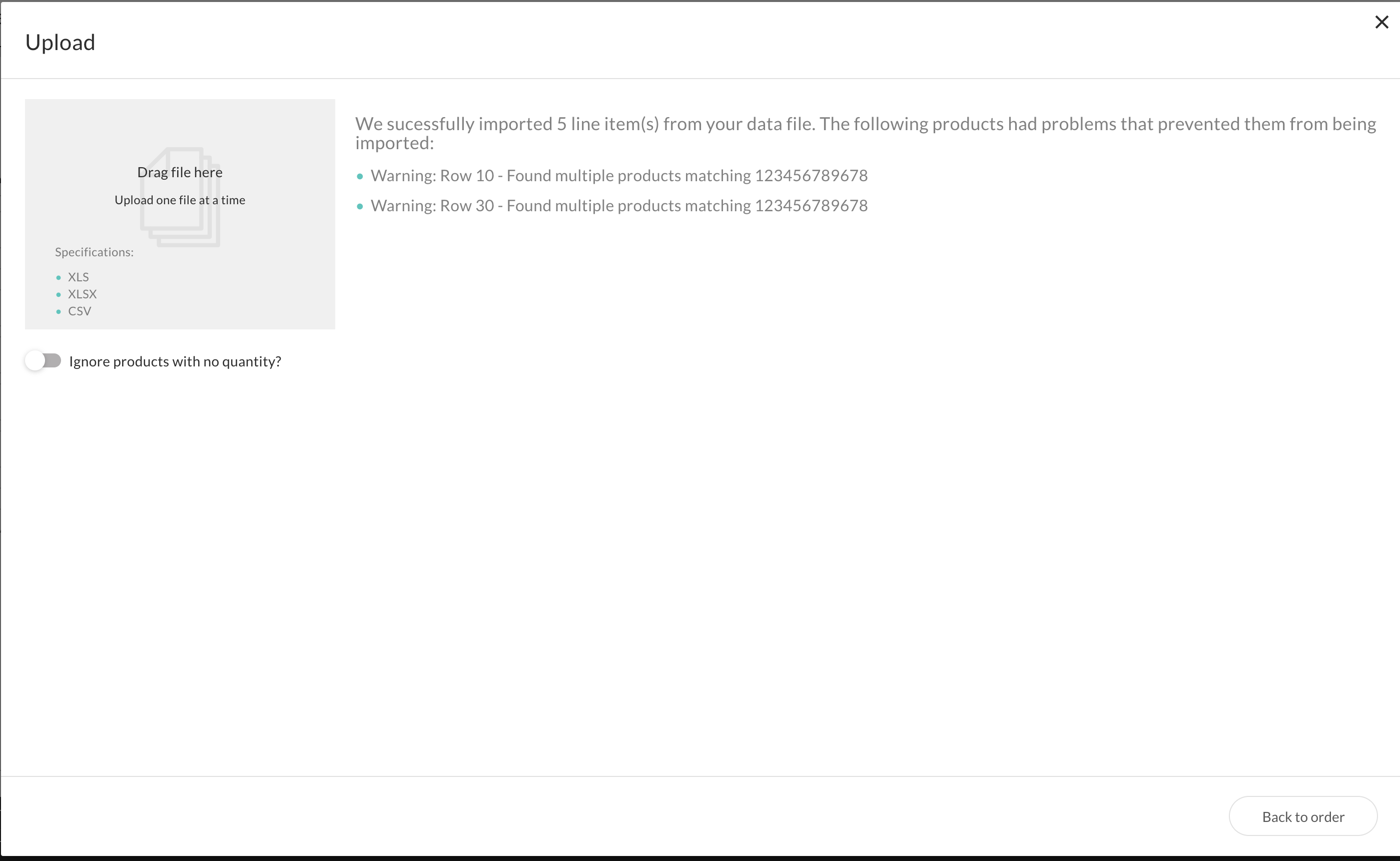 Any spreadsheet, (whether an export template or a custom spreadsheet) can be imported as long as:
The columns in the file matches the minimum required fields (bolded in the list)

All data is in the first tab of the workbook

If including dates, they must be entered in format: MM/DD/YYYY.

To include a quantity, also include Size or a size level identifier like UPC
How do I upload products with shipment dates?
In order to add the shipment date, both ship start and ship end must be included.
Can I import an order file that is locked?
If you have an order file that you are trying to import into your working order and it is locked, it can still be uploaded. The order was locked initially because it was submitted/updated by a 'two-way' integration.
How can I avoid double entry when import/ exporting orders?
To avoid double order entries, it is best practice to import and export order from the working order of the order you wish to update. For more details, click here