NuORDER supports Prebook, Immediate, and unlimited Future dates for inventory. Product Availability will be dependent on your Date and Warehouse selection.
There's essentially 3 levels of availability:
PREBOOK - This is used to allow for unlimited future bookings in addition to other future prebook dates.
IMMEDIATE - This indicates current stock-on-hand.
FUTURE - These are specific dates of future arrivals or replenishments.
Web View
You'll be able to view the side detail panel as the following with the 3 different option tabs to choose from:
Immediate option:
Display units that are currently available (on hand)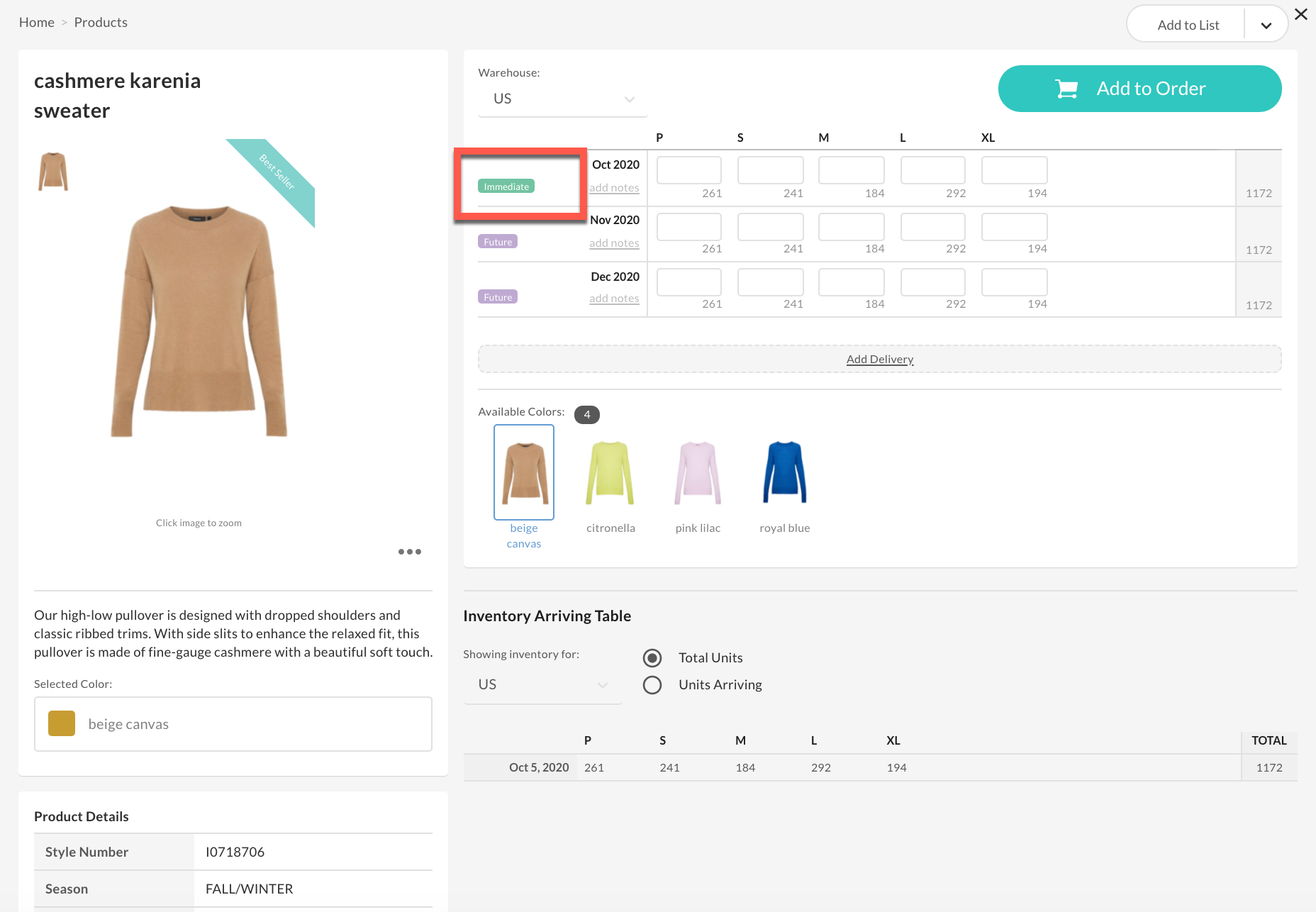 FUTURE option:
Displaying inventory coming in for future date(s)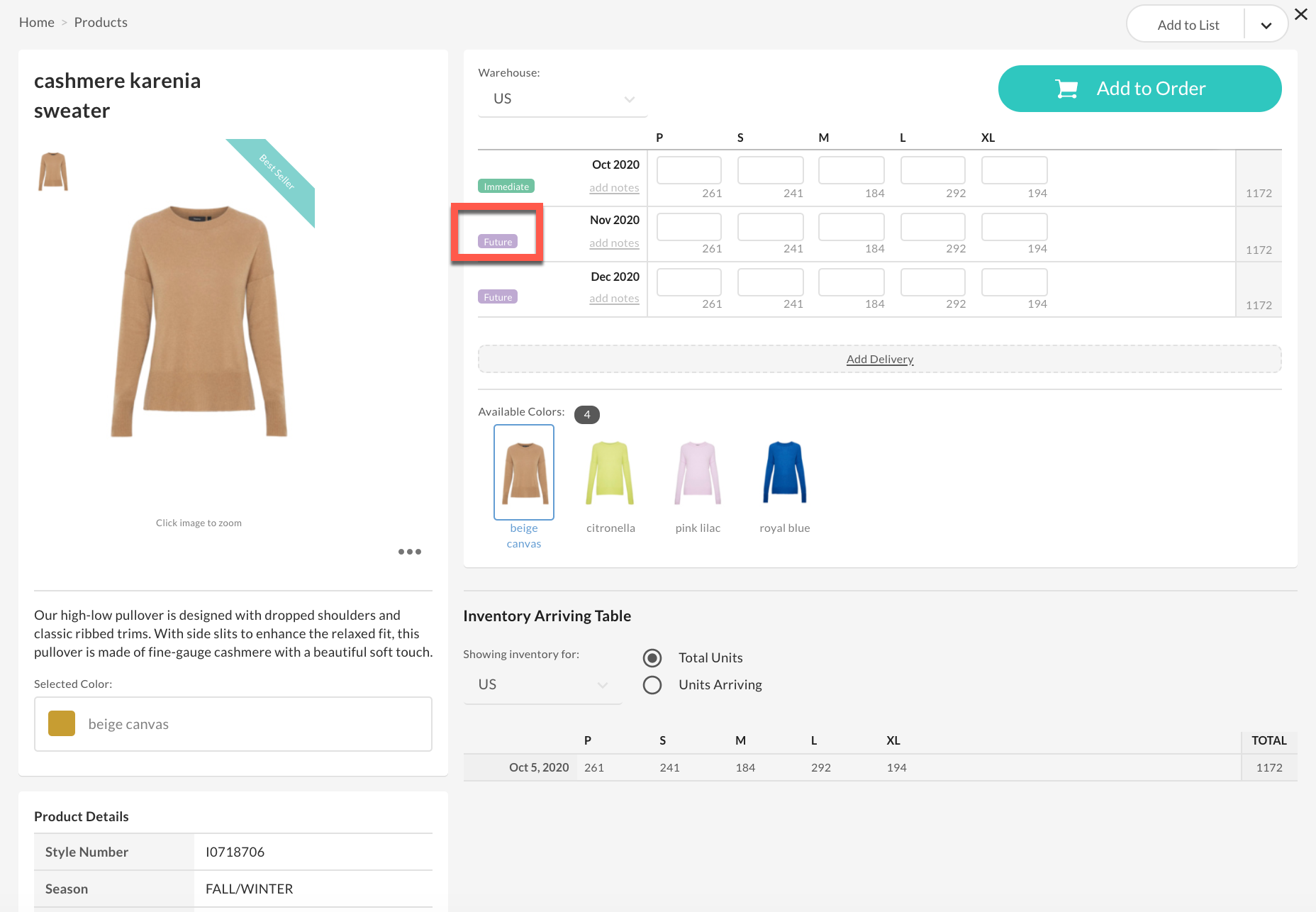 PREBOOK option:
Allows to book unlimited units for production against no inventory units
*** PLEASE NOTE: If the item is only available for specific delivery option, then the product details panel will display accordingly. For example, if the item is only available for PREBOOK option, then only the PREBOOK tab will appear on the details panel. Same idea applies if the item is only available for future or immediate. ***
You'll notice the available Inventory automatically adjusts to your Date and Warehouse selection.
If the Product is available for unlimited future bookings for your selected warehouse, you'll see the PREBOOK appear.
When PREBOOK is selected, inventory will not be displayed as it is no longer relevant.