You can drag-and-drop up to 28 images at a time using our bulk image uploader.  Simply drag the files from your desktop and drop them in the "Drag Files Here" box in the Admin > Imagery > Product Images area of NuORDER.
Important Reminders before you upload product images: 
If you want your images to automatically link to products, you must upload the product data before uploading images.
Makes sure you're images are formatted according to the image requirements.
If the image files are named according to your naming convention, they will automatically link to their products.
Check your Unlinked Images in Image Management regularly to clear our images that are not needed.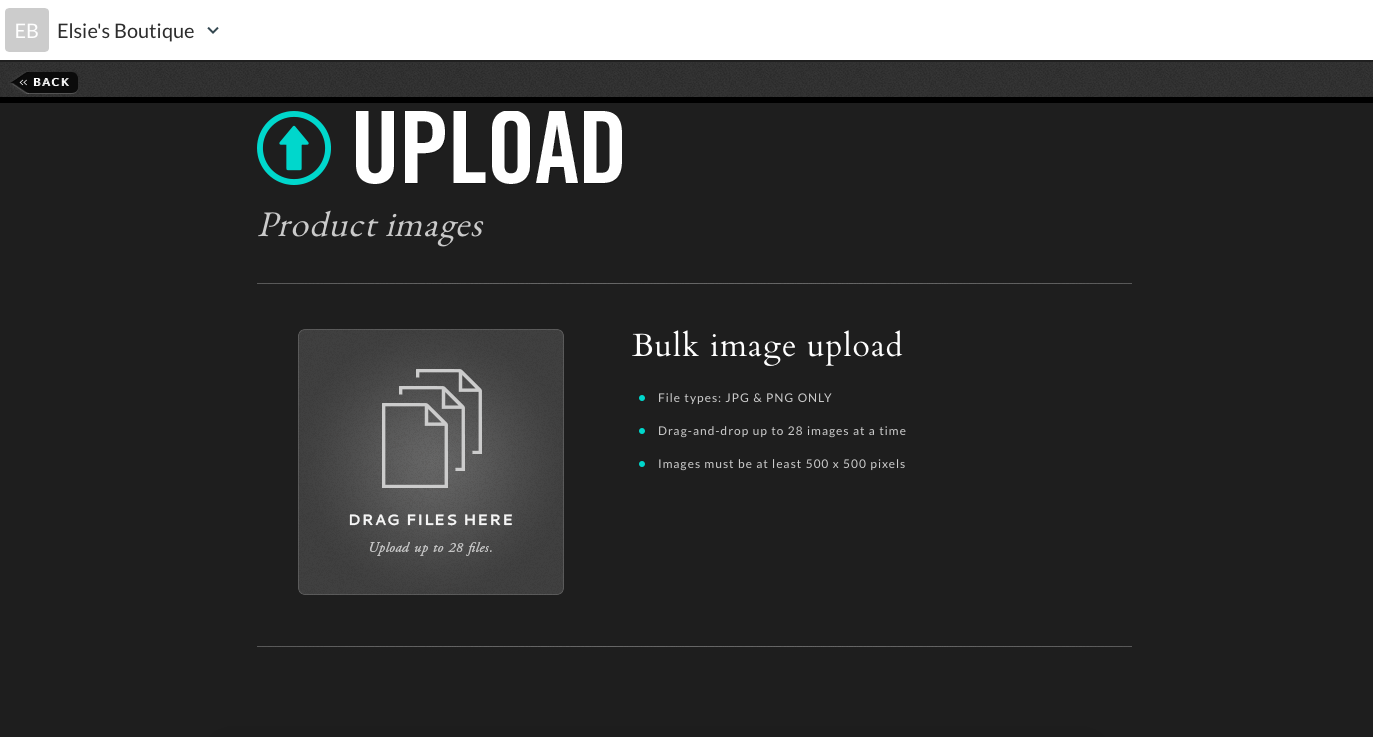 Common Issues: 
•   File naming convention doesn't match the one NuORDER set up for you.
•   There is a typo or extra character in the file name that does not match the product data.
•   Product data does not yet exist for that image.