**Please note that not all brands offer the product gallery.
The All Products Gallery 

In the All Products gallery, you'll see everything in the brand's collection. As you scroll, more products will load into view.
Below are a few key features for getting around this page (moving from left to right): 
Filters: Filter your product view by season, availability, department, or categories. Different brands will have different filters available.
Select All: I you select the check box on one item, you will see the "select all" option appear. By clicking the box next to "Select All" you will notice all of the items within the product gallery have been selected. You can click the circle again to deselect all.
Actions: Add the selected items to your working order, a list, a linesheet, or export.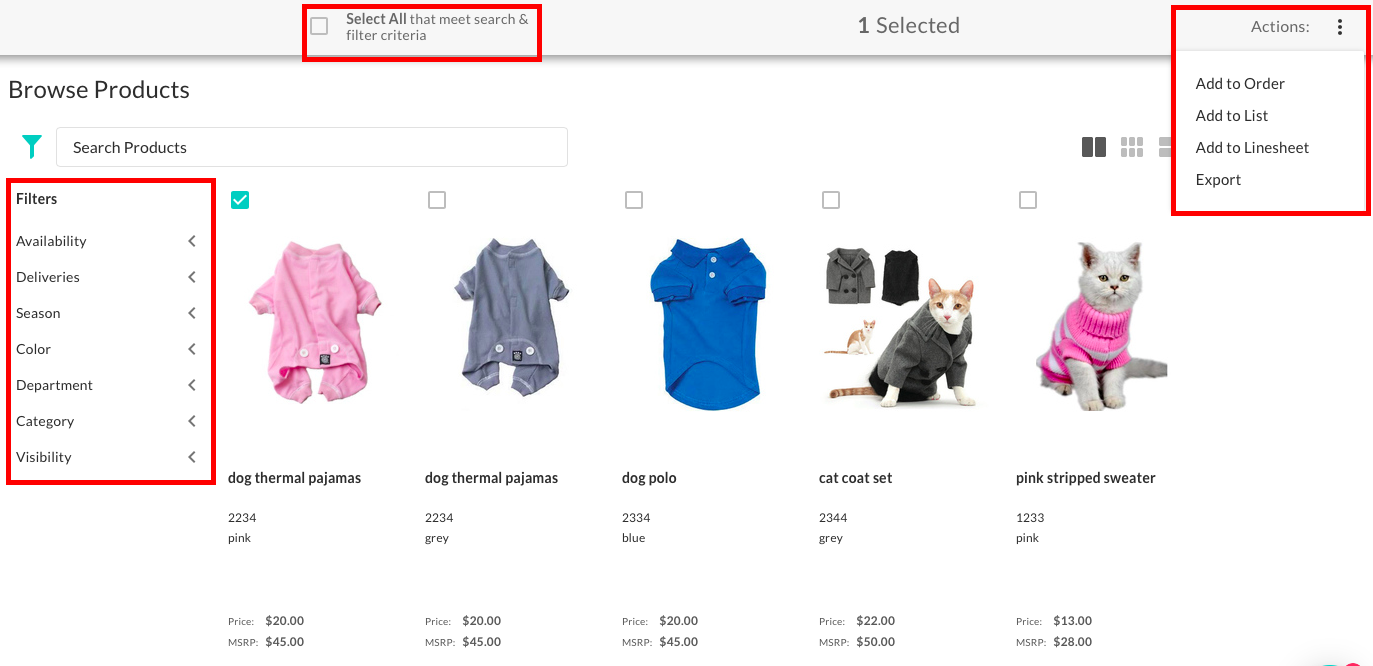 Search: Search for products by name, style number, or color. 
Working Order: Review, adjust, and submit your order here. The number next to the working order indicates how many items are in your current order.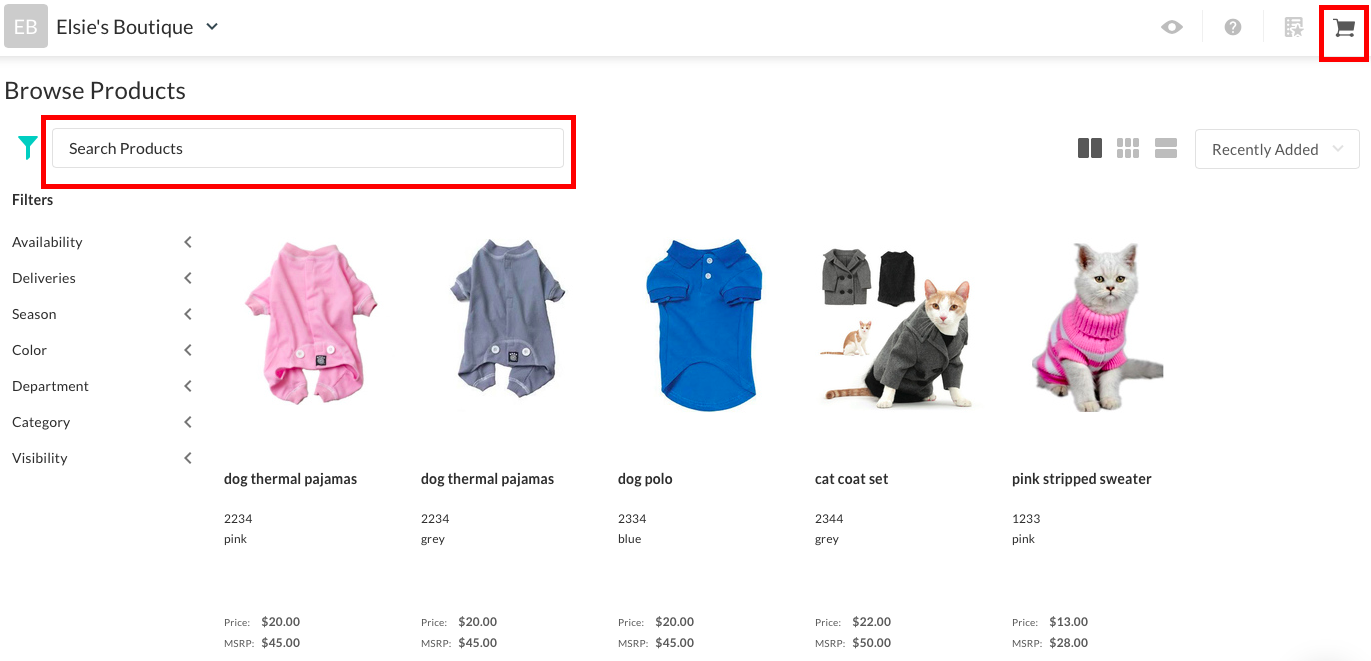 In the
 product gallery
, click on an item. 
The product details will appear in the details panel to the right. 
The product details are divided into sections. These sections may vary depending on brand preferences: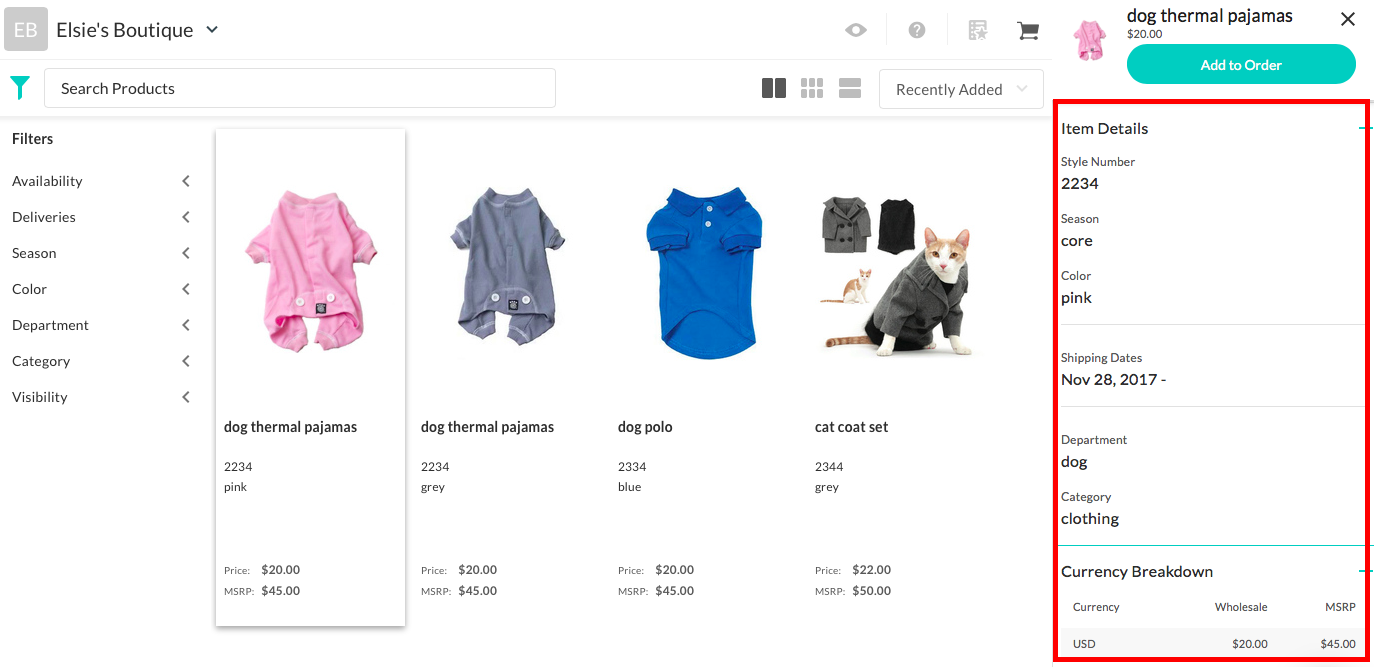 General Info
: Item name, style number, department, division, wholesale price, MSRP price, season, category/subcategory, color code, color, and additional colors.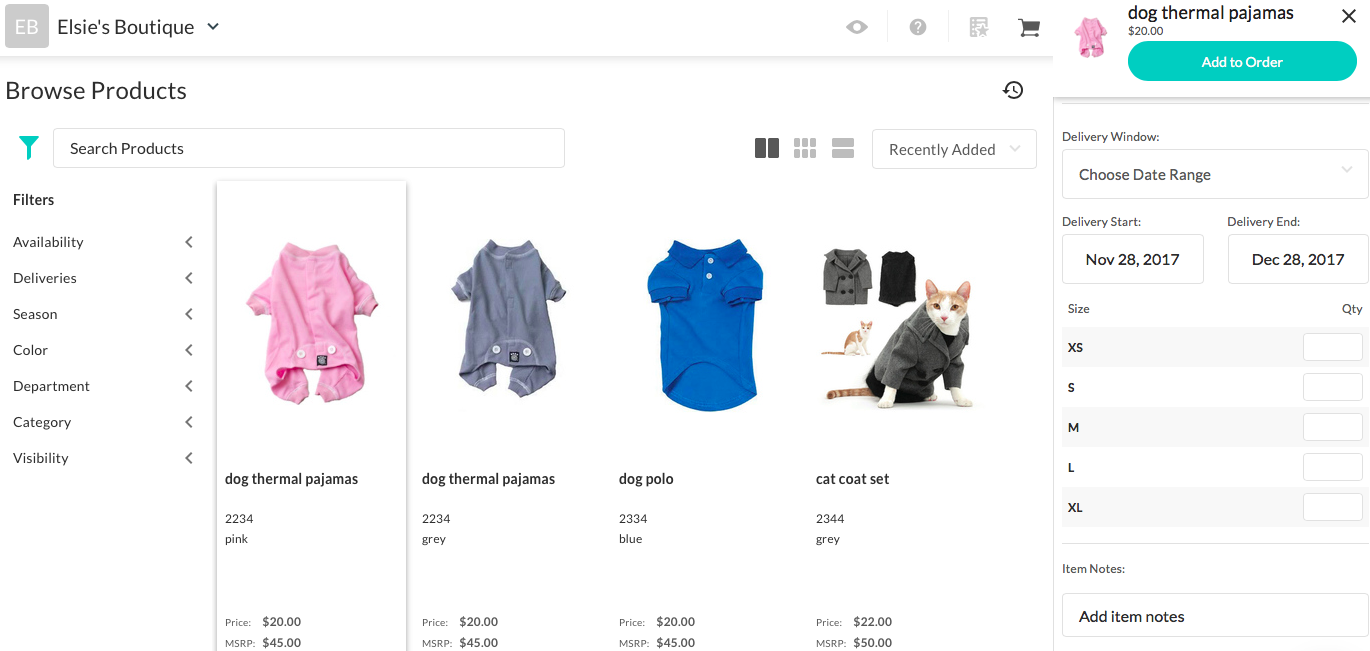 Availability
: Availability/ship dates and order closing date (the deadline to get orders in for this product).
Available Sizes:
 If stock levels have been published by the brand, you will see the quantity available per size. 
Add Product to your Order with Delivery & Sizing
: If you want to add product now, select your ship start and ship end dates and quantities right from the this view. You can also do this in your Working Order.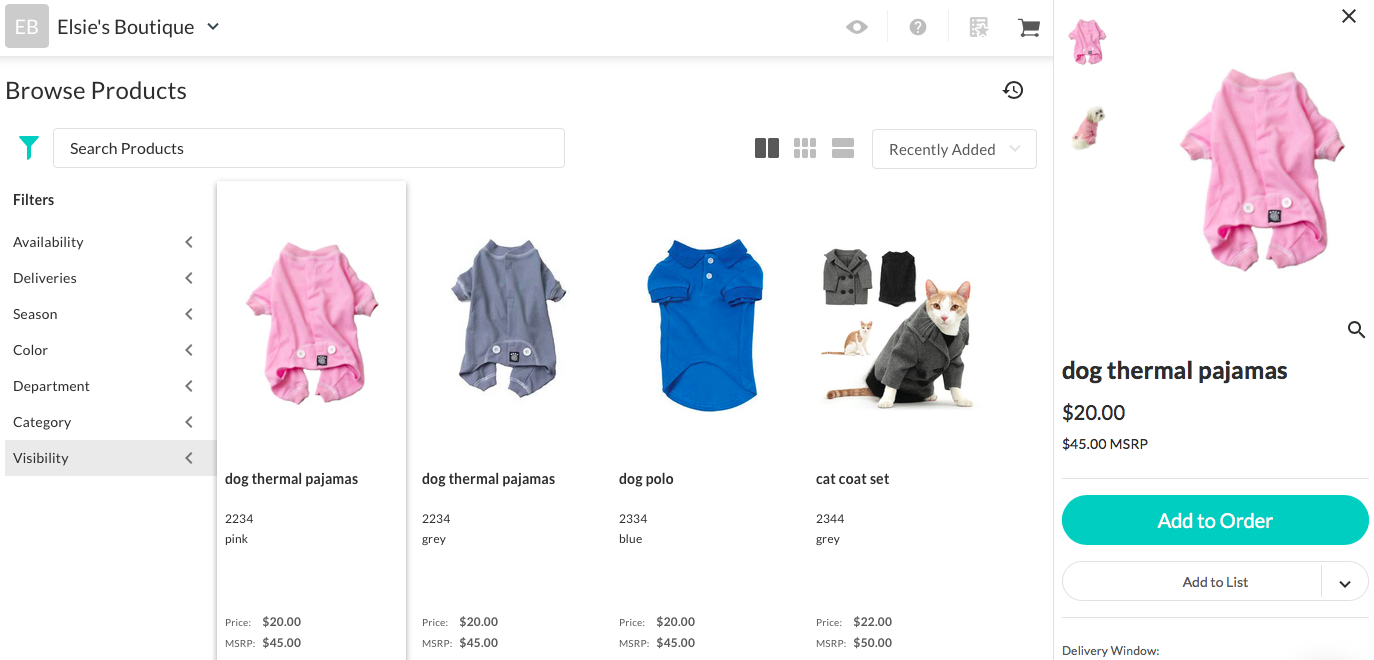 Want to zoom in? 
Just click on the magnifying glass in the main image.
The zoom will automatically appear. You can drag the image within the space to see more. 
If the product has more than one image, click on a thumbnail to view it in full size.