NuORDER makes it easy to see specific styles that your rep has highlighted just for you.
Anytime your sales rep sends you a custom recommendation PDF, the products will automatically appear in your 
RECOMMENDED
tab.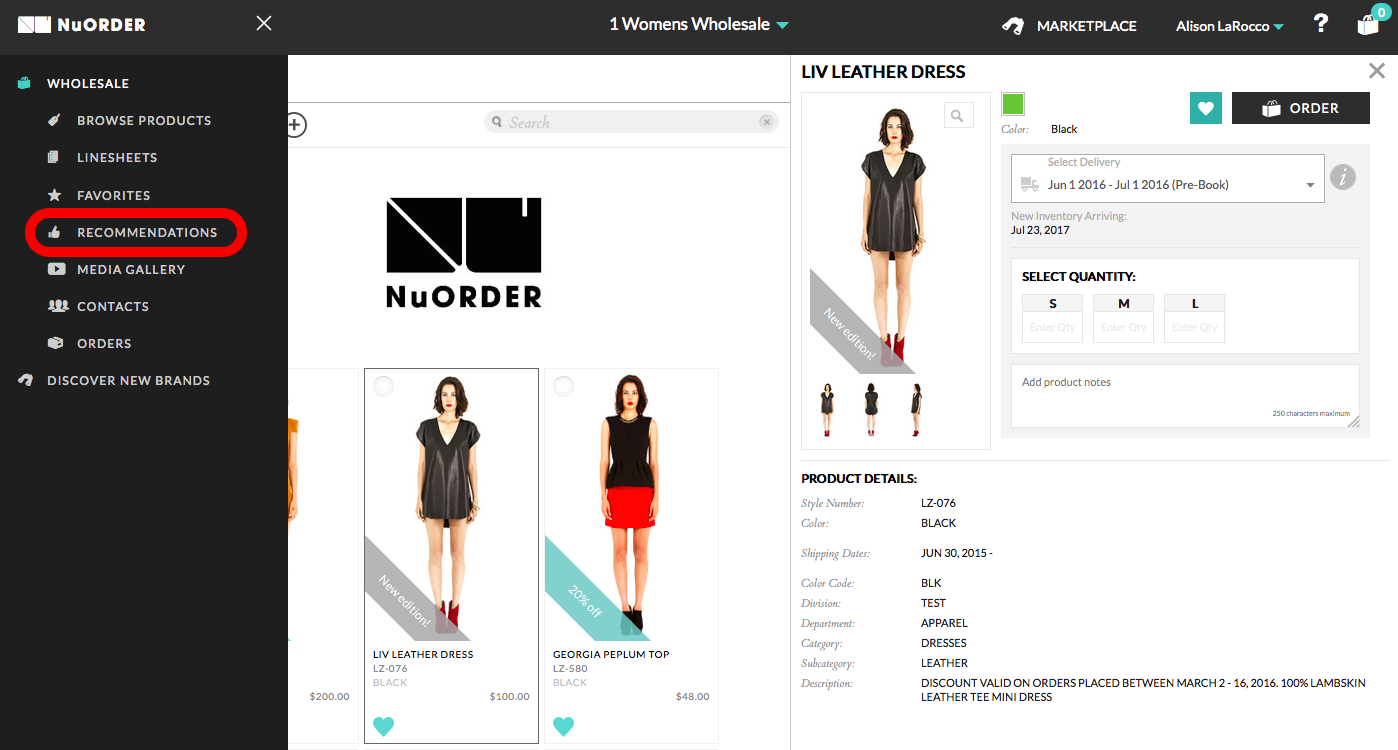 Here you can view the item details, add items to an order, or save them to
FAVORITES
 using the heart icon.
Not interested?
Click the 
X
 to remove the item. It will still show up in the main 
PRODUCT GALLERY
. 
When you are done with the items, click 
"CLEAR RECOMMENDATIONS"
 to clear the page.  (You can always find them again in the product gallery.)