Draft Orders are unofficial orders in progress. Draft orders can be edited, re-saved, deleted, or submitted to official orders.
WEB
From the Orders Tab, you can access your Draft Orders and open them into your Working Order, Copy an order, or download PDFs.

DELETE DRAFT: Removes the draft permanently.
COPY: Open a duplicate in the working order with the same products and quantities. 
DOWNLOAD ORDER XLS: Download a .xls version of your order to view in Excel.
DOWNLOAD ORDER PDF: Download a PDF version of your order.
EDIT ORDER: Open the draft in the working order. From here you can make changes, re-save, or email a PDF.

 
iPAD
Your Orders screen on the iPad app shows both your Pending Orders submitted by Reps and saved Drafts.
Tap on an entry to edit a draft in your working order.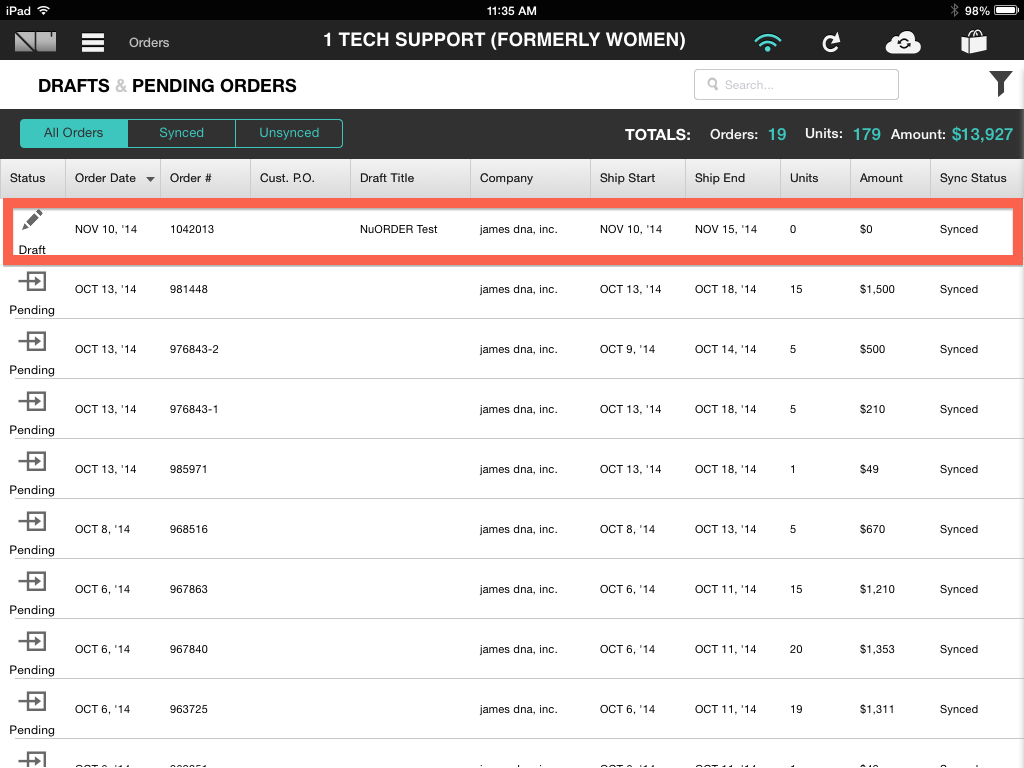 Use drafts at trade shows!
Drafts are a great way to stay proactive with buyers. You can save an order draft with their favorite items, send them a copy and easily follow up later.