Pre-Packs are a predefined set of units for specific sizes and sold as one pack.
For example: Pack A = 2-XS, 2-S, 2-M, 1-L so if you want to order 1 pack A this is 7 units
To Set up Units Per Pack, follow the steps below. 
Export Product Data from NuORDER 

Go to Admin and select Data then Product Data. 
Scroll to the bottom of the page and 'DOWNLOAD YOUR DATA WITHOUT ARCHIVED PRODUCTS'

Open the file and locate the 'Units Per Pack' column within the export. 
Enter the number of units that a pack will contain per size. Note: 'Units Per Pack' is not a required field, and therefore is dependent on client ensuring that all sizes on a product contain pre-pack value, if that is the desired behavior. Brands with price per size setting, should also be aware that the pricing logic has not changed --pricing should be set at the size/unit level, not at the pack level. Working Order will handle totals to include units per pack setup. (see below)
After saving changes and uploading file, user should be set with pre-pack data and these updates will be reflected in the Working Order and Ez Order Form, and Order Details page.
Working Order:
Once pre-pack information is properly set on a product, the pre pack information will be visible per line item, below the Wholesale Pricing sections.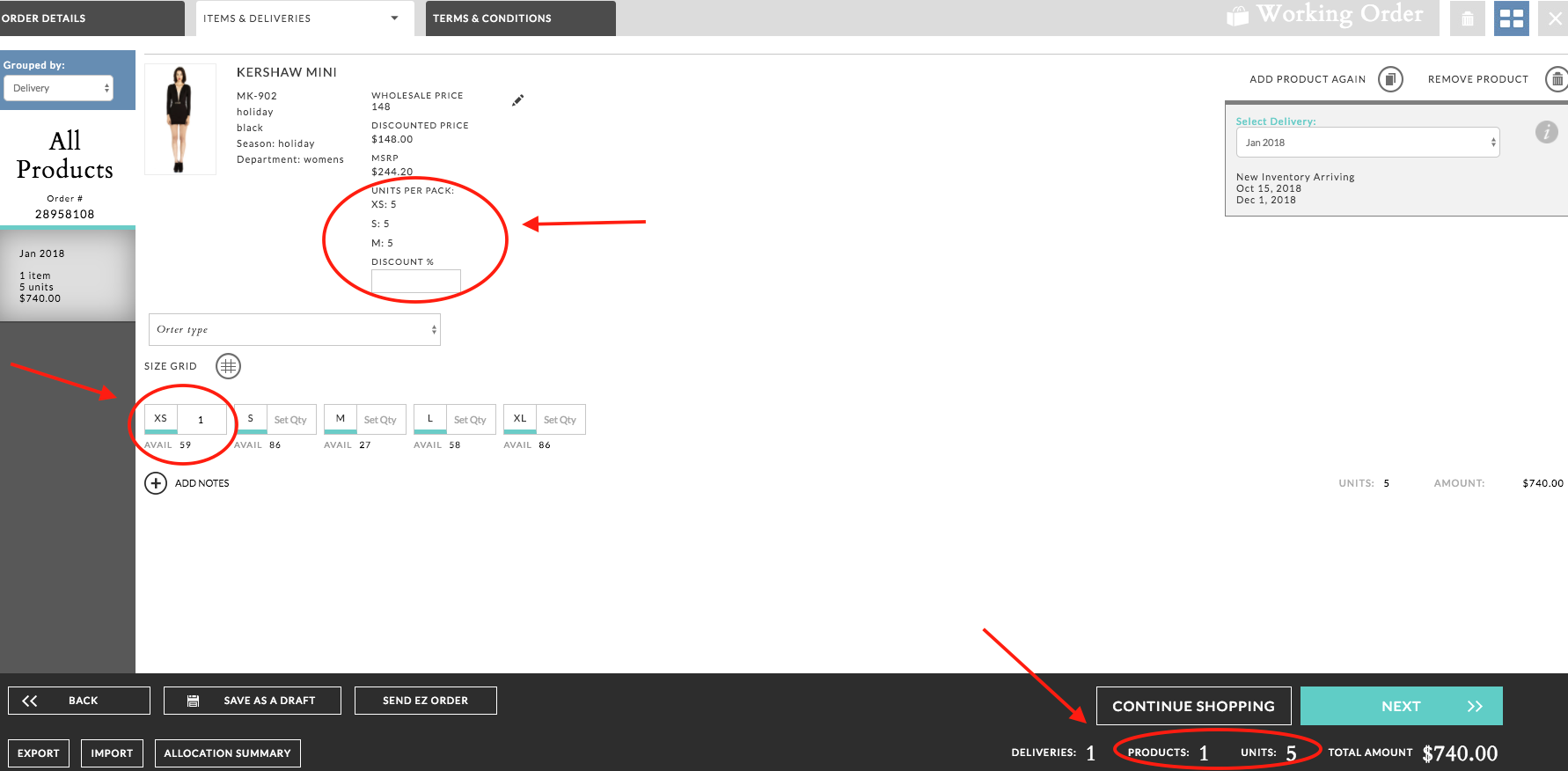 When user enters quantity for a size that has Pre Packs, the following should occur
Item Total

should be the total sum of packs per unit ( 1 unit on size === 5 units )  

Order Totals on the line items should also update to include the units per pack