Reps. and buyers can now download an ATS Report directly from a linesheet / catalog or custom list to make it easy to see inventory in stock, resulting in more orders.
You may reference these steps below to get you started with downloading the XLS file:
- 1) Go into your LINESHEETS / CATALOG or CUSTOM LISTS page
- 2) Select the linesheet or custom list that you would like to send out to your buyers
- 3) Once selected > click on "DOWNLOAD" on the top right corner of the page.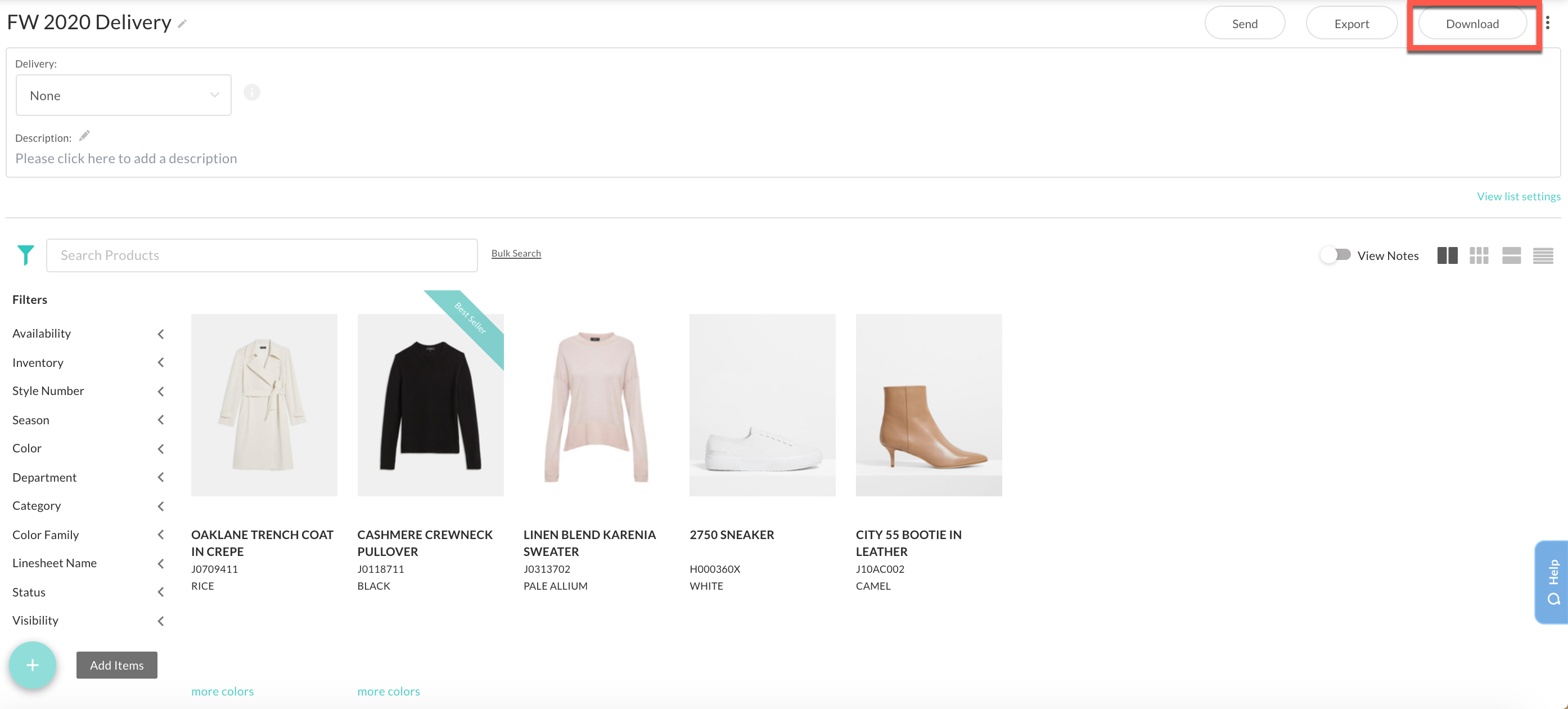 - 4) On the pop-up window, select "ATS Report" option
- 5) Once selected > you may select either the "ATS REPORT" or the "ATS REPORT W/ IMAGES" > click "DOWNLOAD"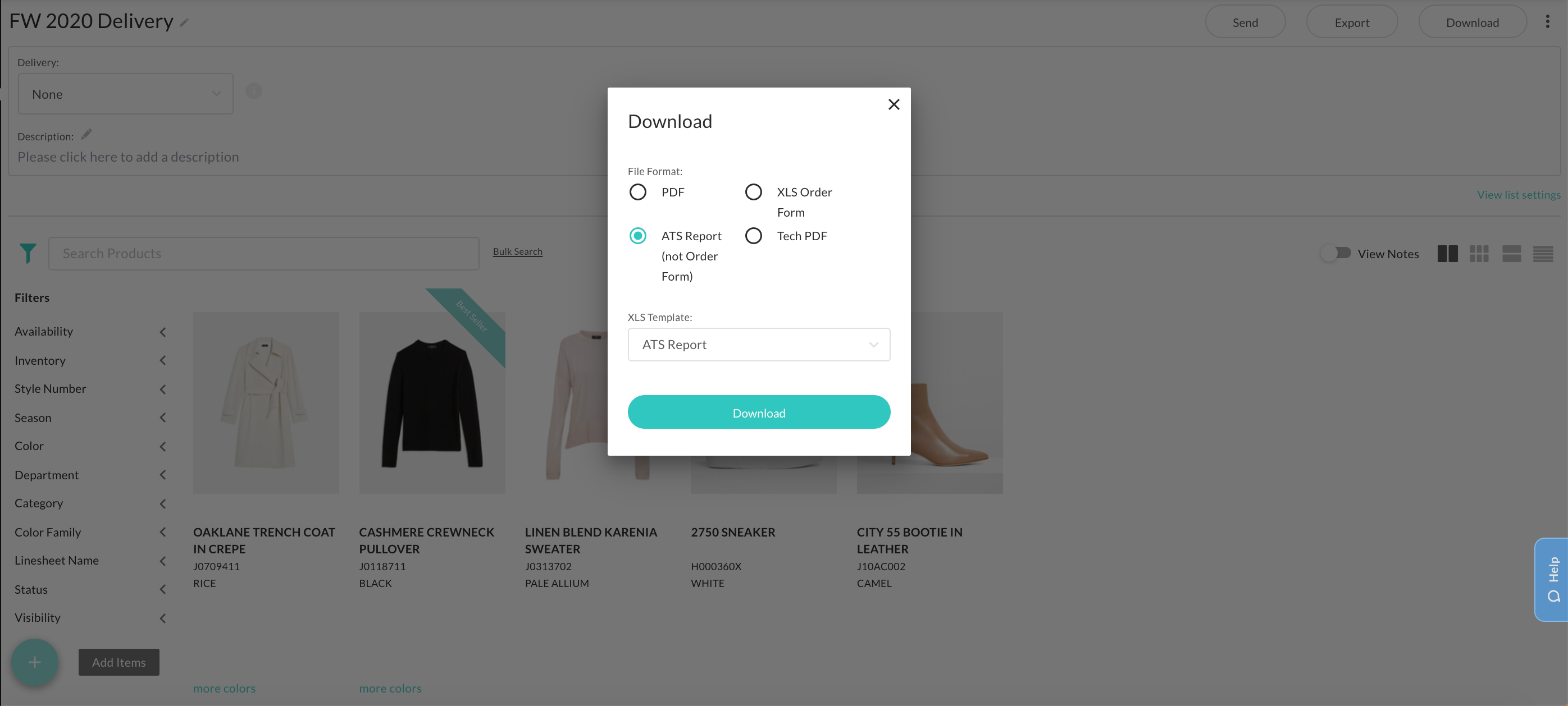 As a reminder, ATS is only available for brands who have uploaded inventory.
- 6) Once the XLS file is downloaded onto your computer, you may then view the available units for the items in your linesheet / catalog or custom list. The ATS inventory count will be under the "Quantity" header.