The weekly digest email is a NuORDER generated email containing important metrics and a breakdown of weekly activity for your brand. You can setup which users receive this email in your settings.
Head to brand Admin > Settings > Brand Settings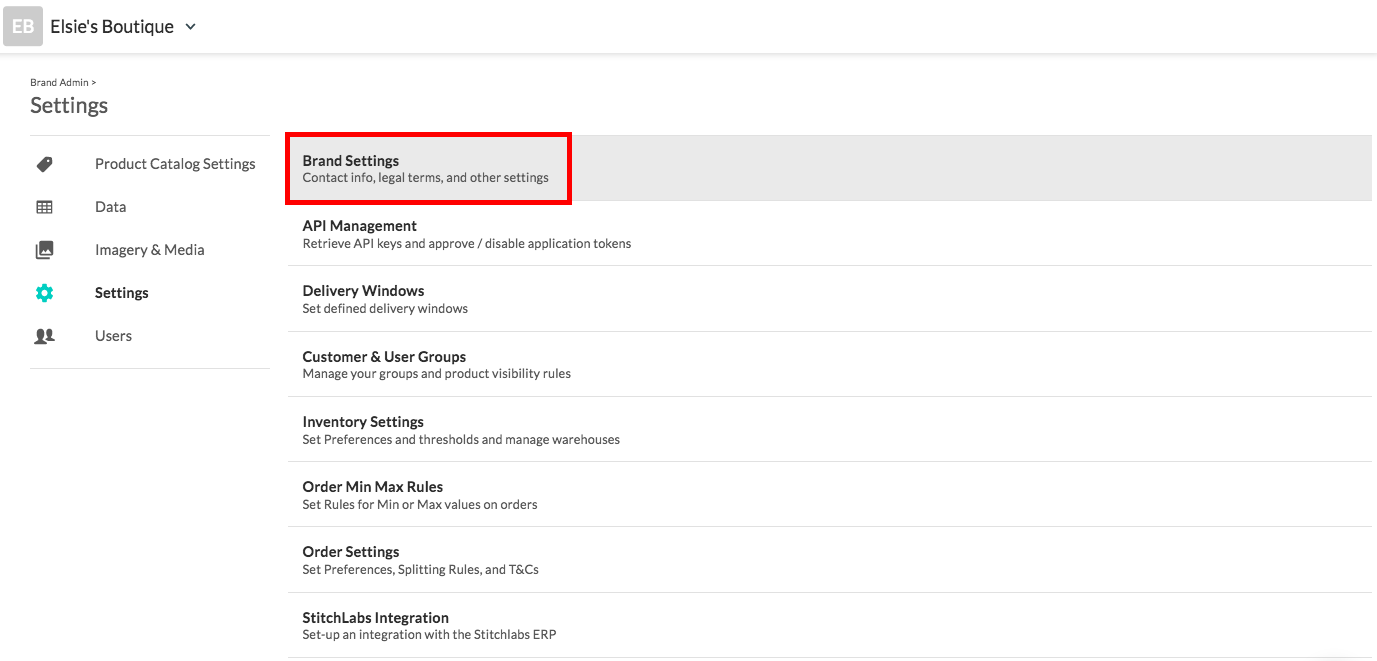 Scroll down to "Weekly Digest Email List"
Enter the emails of the users you'd like to add. Be sure to click 'Enter" or 'Return' on your keyboard after entering each email.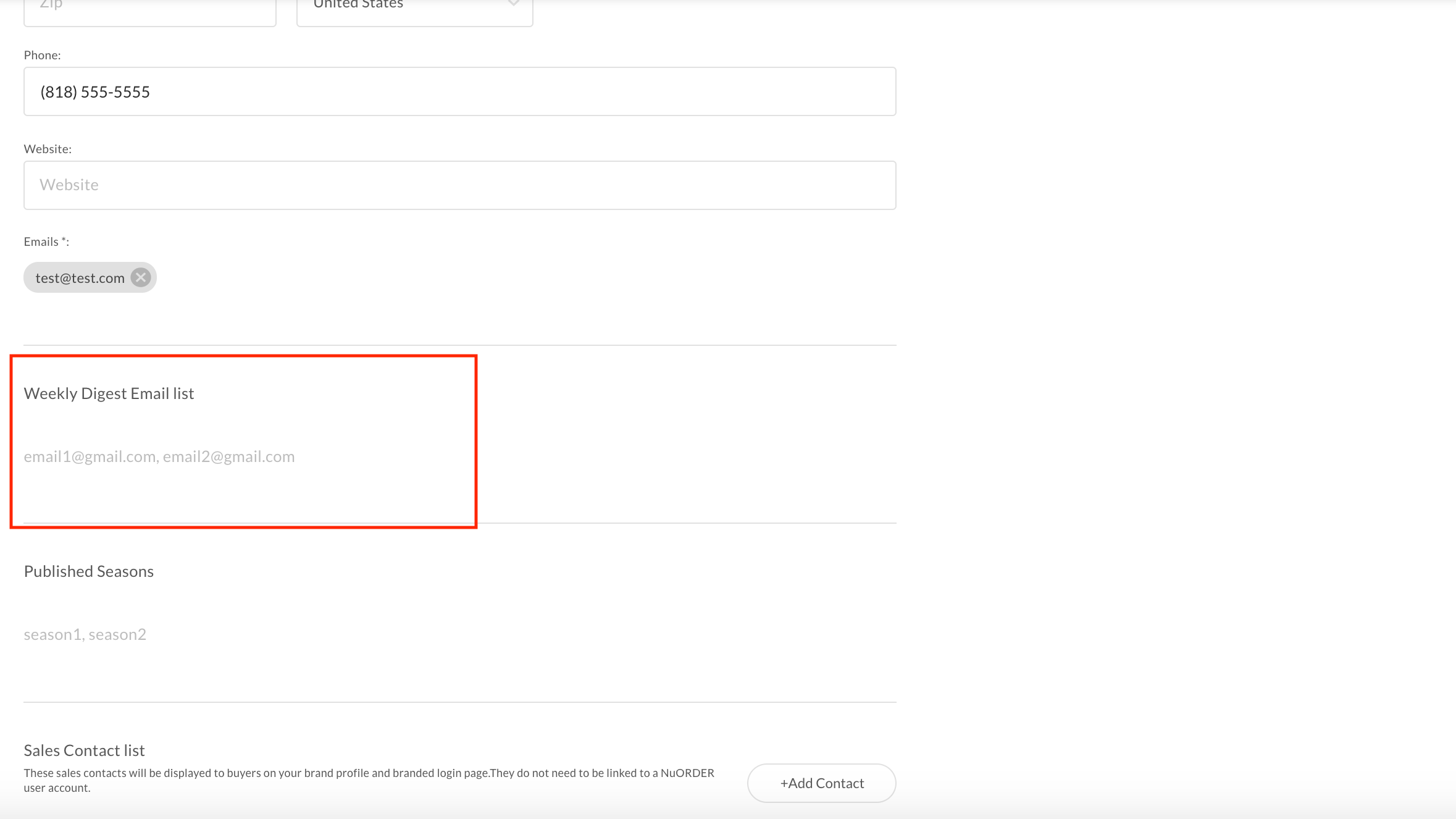 Make sure to scroll up and select "Update Settings" after you've entered all users.