Have you checked out our REPORTING page of NuORDER?
On the reporting page, you will be able to find different "1-click" reports that might suit your findings. You may access the REPORTING page by following these steps below to get started:
1)

On the side menu > click on REPORTING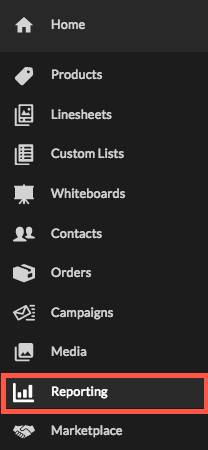 2)

Here on the REPORTING page, you will be able to access different "1-click" reports through sections like customer, order, products, and sales
>> Customer: View buyer activity, order history, customers who haven't ordered, seasonal comparisons and more
>> Order: View daily order logs as well as YOY comparisons
>> PRODUCT: See best sellers, most drafted styles, cancelled styles, inventory reports and more
>> Sales: Track sales rep performance monthly and by company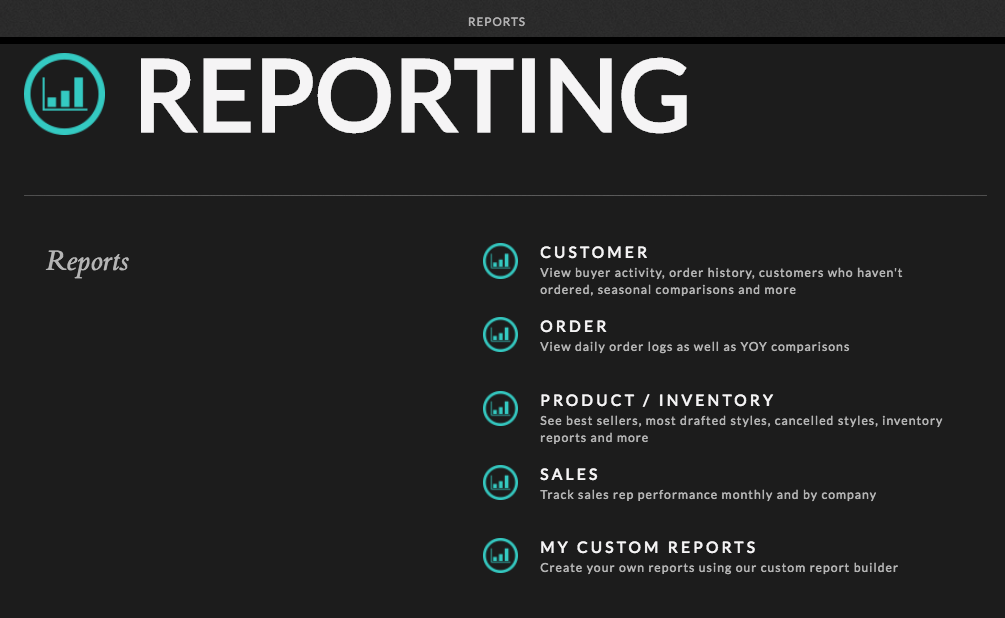 *** PLEASE NOTE: To set your parameters before running or exporting your report. ***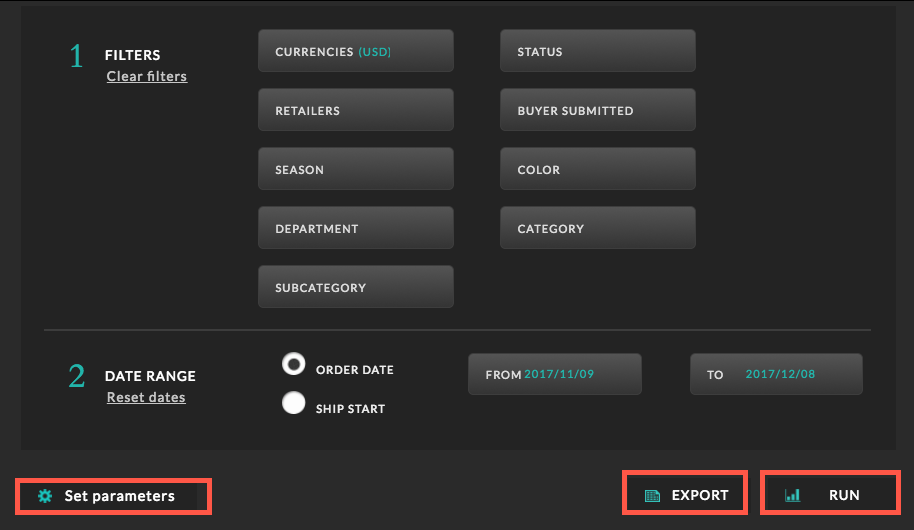 Click on EXPORT : If you click on EXPORT, you will be receiving a XLS file in your email shortly. Therefore, you may modify the file in any way you like in excel.
Click on RUN : This is essentially like running a preview glimpse of your selected report on the NuORDER page. You will not be able to make any modification in the run format.
If you would like to create you own custom report, then you may also reference this other help article link here to get started:
Feel free to contact NuORDER Heroes if you run into any questions : heroes@nuorder.com