Segmenting Your Products & Linesheets Visibility
Customer Groups allow you to whitelist and/or blacklist products, linesheets, and pages based on the retailer who is accessing your portal.
To create a customer group, hover over Settings in your taskbar and select Brand Admin. Then, click Settings, followed by Customer & User Groups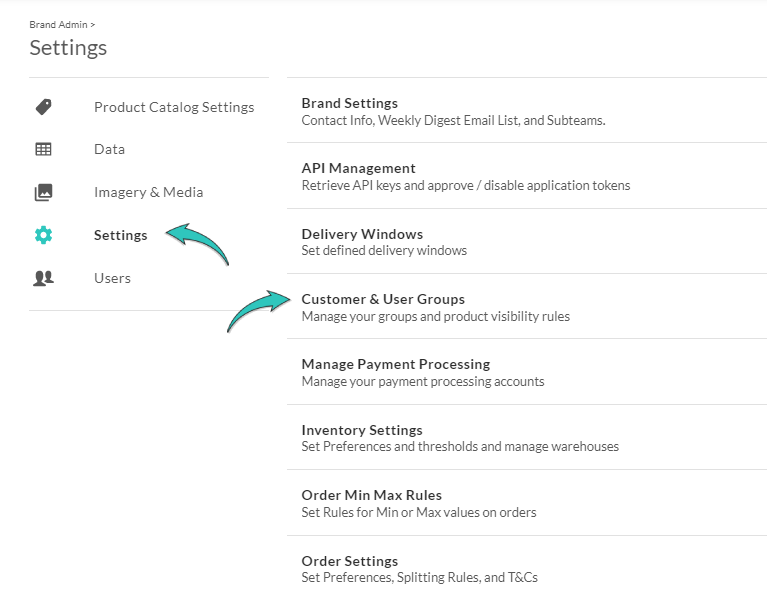 In the Customer & User Groups page, you can create new customer groups or edit and delete existing customer groups.
To add a new customer group, click Create New Group in the top-right corner of your screen. Then, provide a name for your new group and set any rules you want to apply to buyers in that group. When you set rules for a customer group, NuORDER automatically pulls product data from your account to ensure you can accurately filter what buyers do and do not see.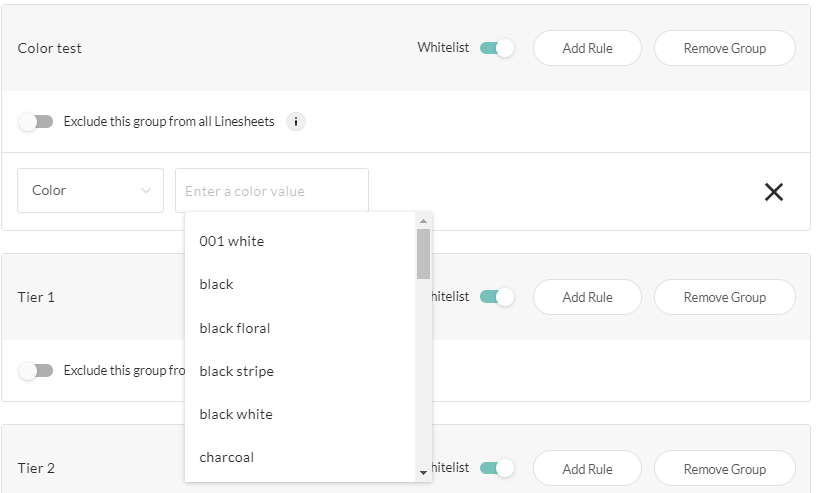 In addition to setting rules, you can also decide if you want to whitelist or exclude this group from any linesheets. If you create a customer group that is white listed without any rules, an alert will appear asking you to confirm since no products will be visible to buyers in that customer group.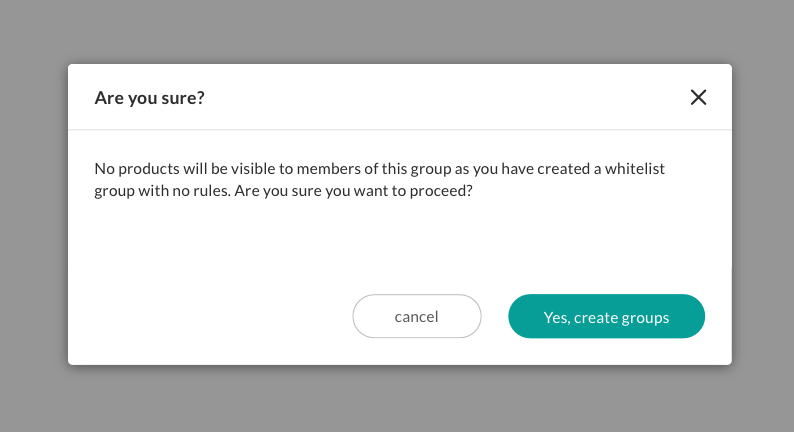 When you've finished creating customer groups, simply click Save in the top-right corner of your screen and you're all set.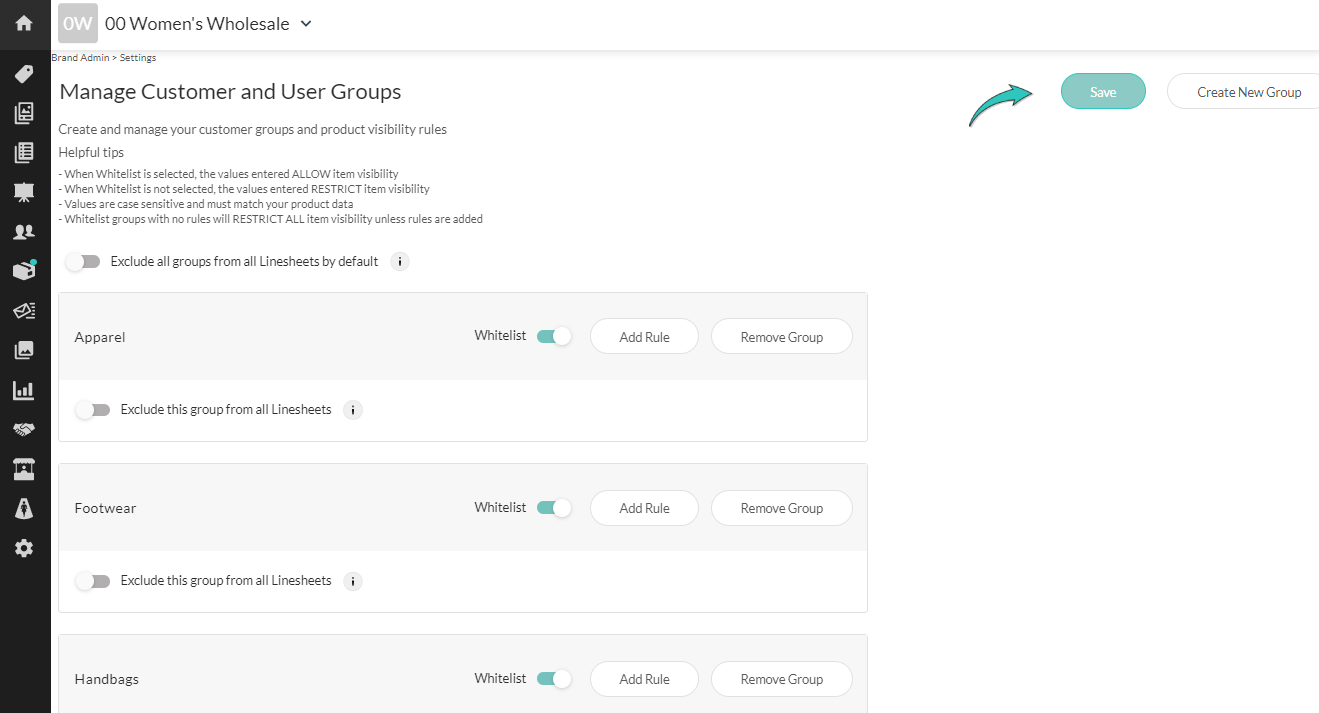 Below are several use-cases for using Customer Groups and how they are configured.
Whitelisting (Whitelist toggled ON)
Blacklisting (Whitelisting toggled OFF)
Assigning Linesheets & Widgets to Customer Groups
Additional helpful tips
When Whitelist is selected, the values entered ALLOW item visibility
When Whitelist is not selected, the values entered RESTRICT item visibility
Values are case sensitive and must match your product data
Whitelist groups with no rules will RESTRICT ALL item visibility unless rules are added
Do not mix customer groups with whitelist toggled on and whitelist toggled off (aka blacklist). This could create a conflict in visibility rules.