When you upload your inventory file your file will go through a sync queue to upload all the correct lines of inventory file and will leave out any lines of data with errors found in it. You may reference the steps below to further direct you into the new inventory data upload:
1) ADMIN > INVENTORY UPLOAD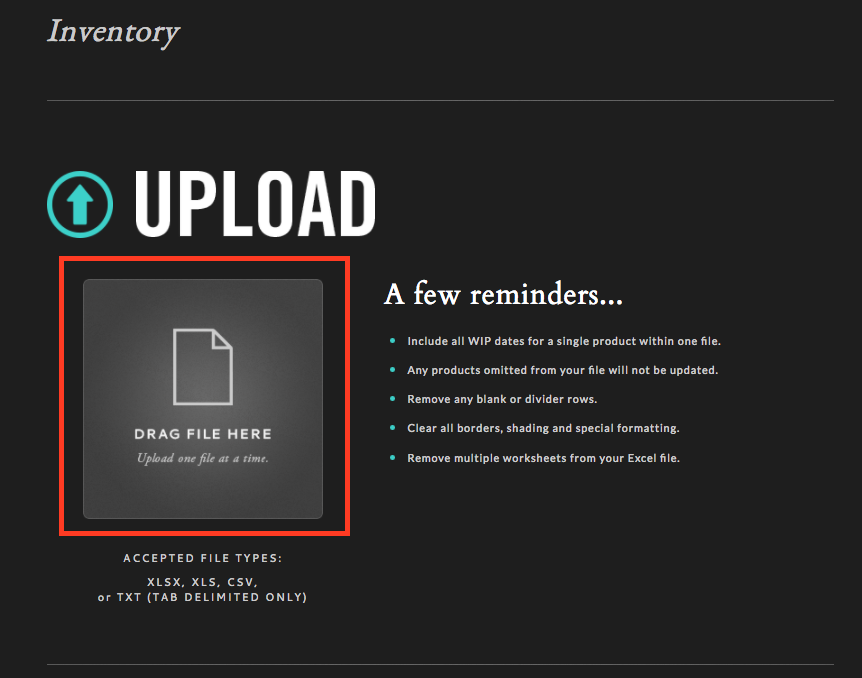 2) Drag & Drop your inventory file for an upload.
3) You will then see this sync queue upload message on your screen.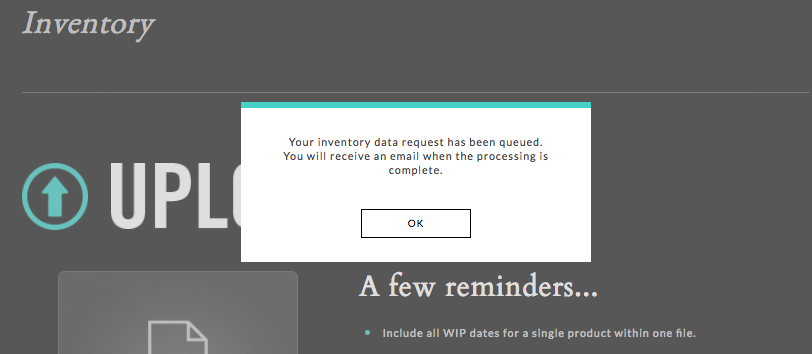 4) Depending on your inventory data file size, the larger file it is to upload, then the longer it would take for all of your inventory data file to go through the queue. Therefore, it might take longer for you to receive the email confirmation in your inbox.
5) Your inventory upload confirmation email should be found in your inbox folder.

6) This is what the email would look like. Listing out the lines of data that were successfully uploaded and the ones that did not get uploaded due to errors found.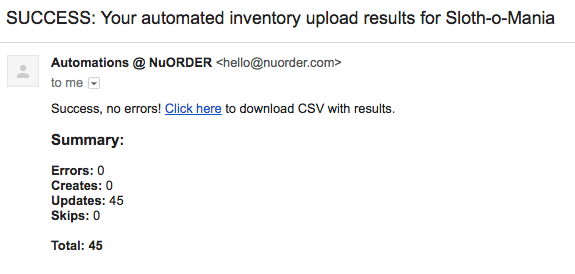 **If you receive a message that you've gotten an error, you can select the CSV with results to view the error lines and message. Once you correct the errors in your file you can re-upload.